Tyler Gilbert, Sing The Body Electric, Maxstone
Jan 18, 2020
---
---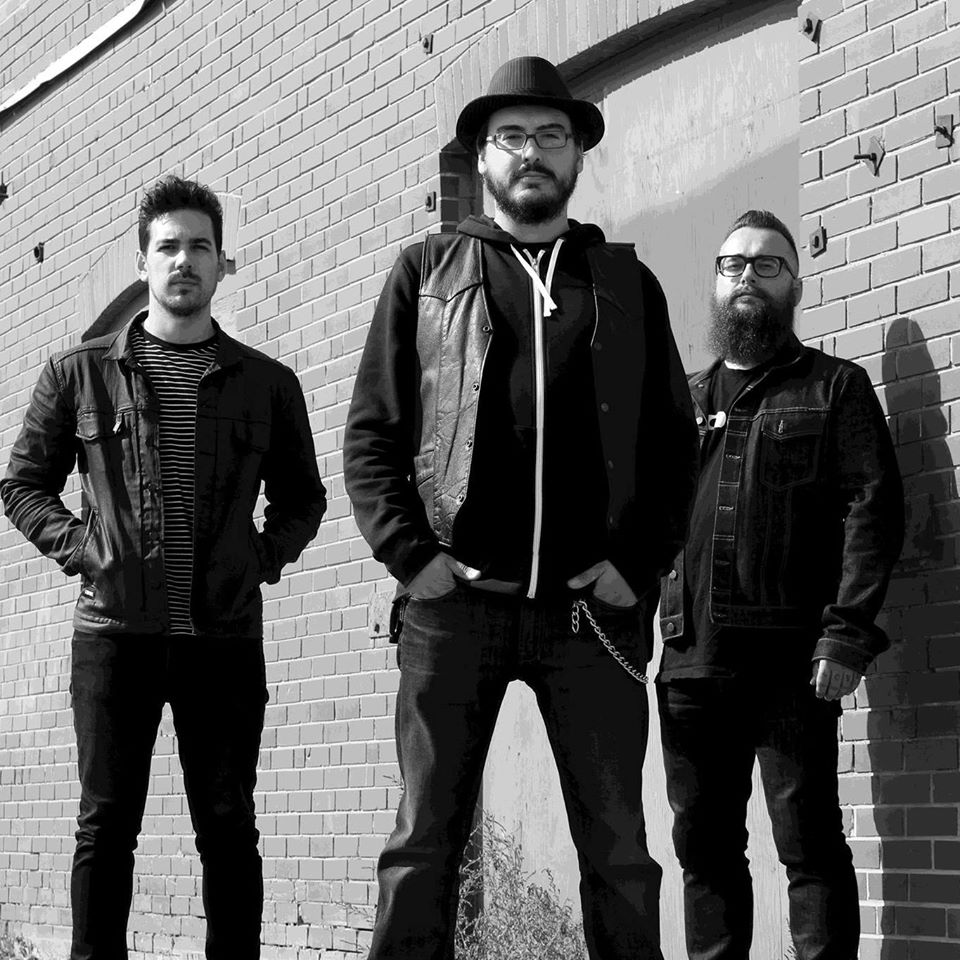 Never before have these 3 groups joined forces for a night of rock, Don't Miss It!!
January 18, 2020
The Exchange - 2431 8th Ave, Regina, SK S4R 5J7
Doors - 7pm
Tickets - $10 / $15 at Doors
𝐓𝐘𝐋𝐄𝐑 𝐆𝐈𝐋𝐁𝐄𝐑𝐓
http://www.tylergilbert.ca
Tyler Gilbert is 3 piece hard rock band hailing from Regina, SK consisting of Tyler Gilbert(vocals, guitars), Mark Ennis(drums), and JD Lemire(bass). With a sound similar to that of Alice in Chains, Alter Bridge and Black Label Society. They have been making waves in the music industry since releasing their 2008 debut EP Vos to their current release Underdog (2019). They have done national tours all over Canada and the USA; performed at countless major festivals, including the Ohio State Fair, Sound of Music, CCMA Festival, Womens World Curling Championship and Canadian Western Agribition; and performed live on Global TV, Shaw TV, CTV while their music hit the playlists of top stations all across Canada, USA, UK, Australia, Ireland and South Africa as well as airplay Sirius XM and Stingray radio.
𝐒𝐈𝐍𝐆 𝐓𝐇𝐄 𝐁𝐎𝐃𝐘 𝐄𝐋𝐄𝐂𝐓𝐑𝐈𝐂
https://www.facebook.com/stbeband/
Sing The Body Electric is a hard rock group comprised of 5 members in Regina, Saskatchewan. Raw and melodic hard rock that is sure to please!
𝐌𝐀𝐗𝐒𝐓𝐎𝐍𝐄
https://www.facebook.com/maxstonerock
Southern Saskatchewan's rock group Maxstone has a long musical history of friends playing together, and that bond is apparent as the members infuse intense melodic vocals with punk, metal and hard rock. High energy live performances and to the point songwriting, best describe them. Past experience is prominent in their vision. With speeding rhythms and pulse-driven riffs to ambient interludes, Maxstone's soundscape is becoming more diverse than ever before.
2016 saw the group open for some heavy-hitting acts in the industry: The Wild!, Art of Dying and The Supersuckers to name a few. In November 2016, the guys started production on their debut full length - "The Wake" at Blue Door Studios in Regina, SK. The album had been in the writing stage for the past 3 years, since the release of "Decade E.P" in 2014. The band's latest effort "The Wake" is influenced by Canadian hard hitters Propagandhi and experimental rockers Thrice, but also presents a softness sprinkled throughout the album reminiscent of The Watchmen and Choke.
---