The Hourhand, Small City Blues, Sparrow Blue
Jun 3, 2023
---
---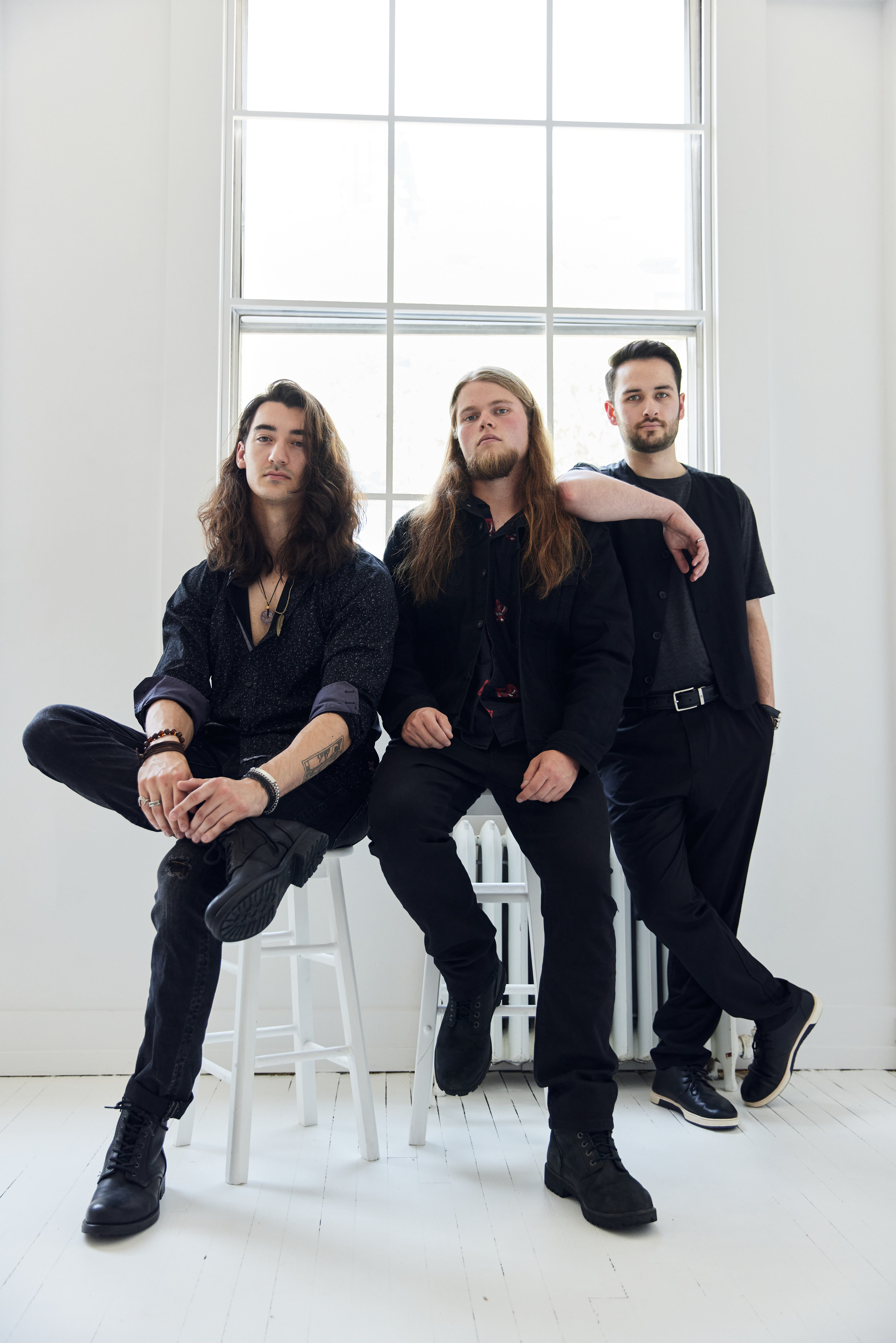 Tickets
Saturday, June 3, 2023
The Hourhand
Small City Blues
Sparrow Blue
Doors at 7:00 pm
The Exchange - 2431 8th ave
This is an all-ages and licensed event
The Hourhand
HEAVY RIFFS, BLUESY MELODIES, BIG AMPS, THUNDERING DRUMS, AND REAL FEEL
3 YOUNG GUNS TRANSLATING VINTAGE/MODERN ENERGY INTO AUTHENTIC ROCK MUSIC
"Cole Van Woert's incendiary guitar playing capped with the soaring vocals of Gray Farrow and the blistering drumming of Dawson Dressler turned out to be the perfect start to an epic night of Rock n' roll" (Scott Roos, North Sask Musiczine)
"...Gray Farrow's got a great voice that acts as a glue between the Dawson Dressler's thudding percussion and Cole Van Woert's razor-sharp stringwork."
(Nick Murray, Moose Jaw Independent)
"You have to again praise lead vocalist Gray Farrow for just being excellent. His vocals were simply unreal. With no in ear monitor in sight, the level of singing ability it would take the produce the quality of vocals he was singing is definitely nothing but miraculous. The band's soft moments were just as riveting as their energetic and man were they filled with energy! They were definitely the perfect act to hit the stage before the headliners. The effortless harmonies and absolutely epic guitar solos had the whole room buzzing with energy and excitement." (Adeoluwa Atayero, North Sask Musiczine)
Small City Blues
SMALL CITY BLUES is a five-piece rock band, formed in the winter of 2013, currently operating out of Regina, Saskatchewan. SCB plays a "High-energy brand of hard rock music, with epic guitar solos and an in-your-face rhythm section. Small City Blues has performed at numerous venues including The Gateway festival, Noise Fest, The Exchange and several bars in southern Saskatchewan. SCB has also opened for touring bands such as "The Blue Stones", "Whale and the Wolf", "Enter Sandman", "The Faceplants", "Dead Levee", and "The Hazytones". SCB has also qualified for Regina's rock station 104.9 The Wolfs' Queen City Rocks competition three times, winning the title of "Queen City Rocks Winners of 2018".
http://www.smallcityblues.com/
Sparrow Blue
Inspired by the old school roots of Rock & Roll, Edmonton-based band Sparrow Blue has developed their own classic sound coining the term Real Thick Rock & Roll. Sparrow Blue's members consist of Des Parks (vocals), Jon Dombroski (guitar), Chad Plamondon (guitar), Liam Holm (drums), Russell McCann (percussion) and Jack Hansen (bass). With influences such as Lynyrd Skynyrd, Led Zeppelin and Mountain, the band's hard-rock music and high-energy performances are sure to bring fire to any stage.
Sparrow Blue has shared the stage with renowned artists such as The Sheepdogs, Default, The Dirty Nil, The Watchmen, The Wild, The Lazys, The StandStills, Whale and the Wolf, Nightseeker, Supersuckers and more. After independently releasing their debut album in late 2018, Sparrow Blue's 2019 year was spent performing throughout various outlying regions of Alberta and Saskatchewan, also playing the Edmonton Rock Fest and Tralapa Music and Sports Festival. Since 2020, Sparrow Blue has been working on new music in their newly built studio ("The Blue Room"). The first release out of the "Blue Room" was a fast-paced head-banging tune entitled "Delta, Red" which was well received despite tour restrictions at the time. Since then, Sparrow has done a few wicked shows such as the Together Again Music Festival in Edmonton and many road gigs in the western Canada area. When not playing shows, Sparrow has been working on their 2nd album (first self-recorded) which will be released in the coming months.
http://sparrowblueofficial.com/


About the Exchange

Proof of vaccination is no longer required.

Masks are encouraged.

The Exchange is wheelchair accessible and offers 2 non-gender/wheelchair-accessible washrooms.

The Exchange is an all-ages venue that supports the Safer Spaces Initiative. We do not tolerate any form of harassment, abusive and/or discriminative behaviour. Such behaviour is grounds for immediate removal from the event/venue. If you are experiencing any harassment please ask to speak to a manager.



Prices include taxes and fees - line ups subject to change - no refunds or exchanges
---