Strung Out, Death By Stereo - POSTPONED
Mar 27, 2020
---
---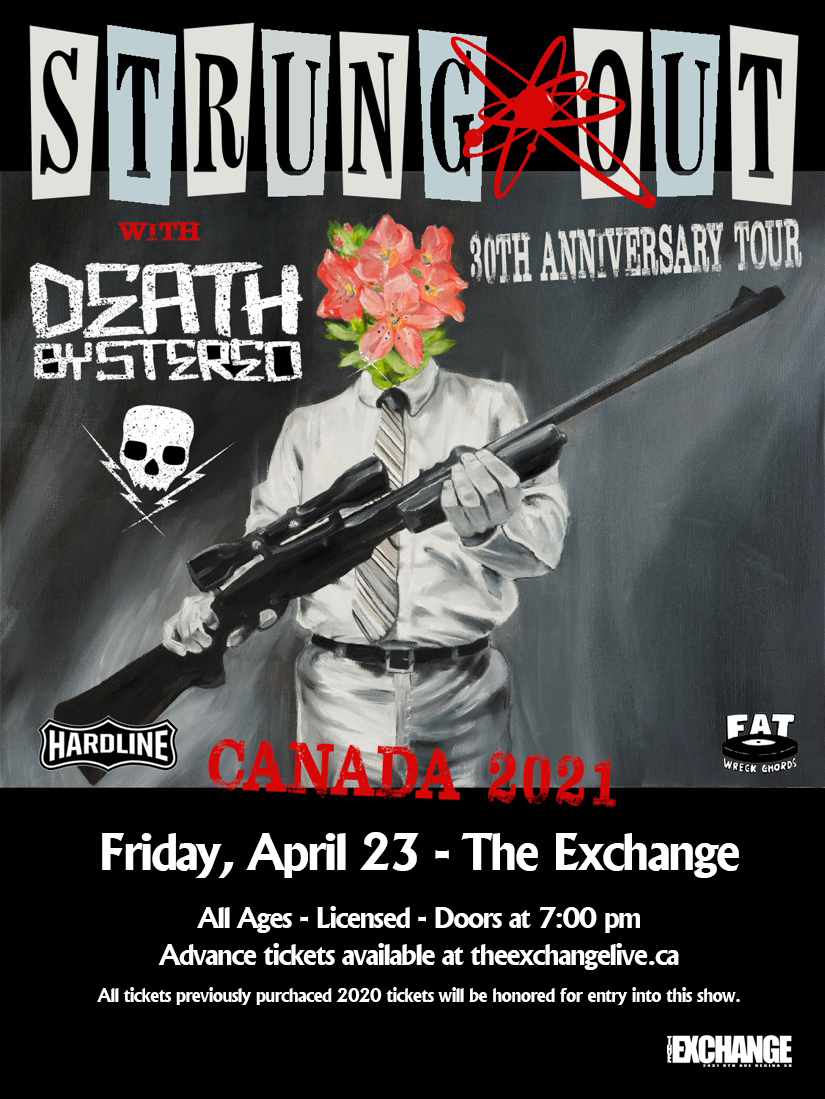 Strung Out fans and all good people of the world.
We regret to inform you that our current plans to tour Canada this March/April will be postponed until August.
If you have purchased tickets hold on to em and they will be honored. We will keep all show information flowing to you as we get it.
More importantly in this difficult time we urge everybody that calls themselves punk or a fan of our band to step up and take care of your community especially those less fortunate. Let's Show the world what punk is! Let's show how we can come together and get through this with elegance and compassion. Otherwise what was the point of all those songs and moments of truth and beauty that we all created together through music. This is our time to step up.
Much love Strung Out.


---