Skoden, Stoodis, Standup! A Saskatchewan Indigenous Comedy Showcase
Jun 15, 2023
---
---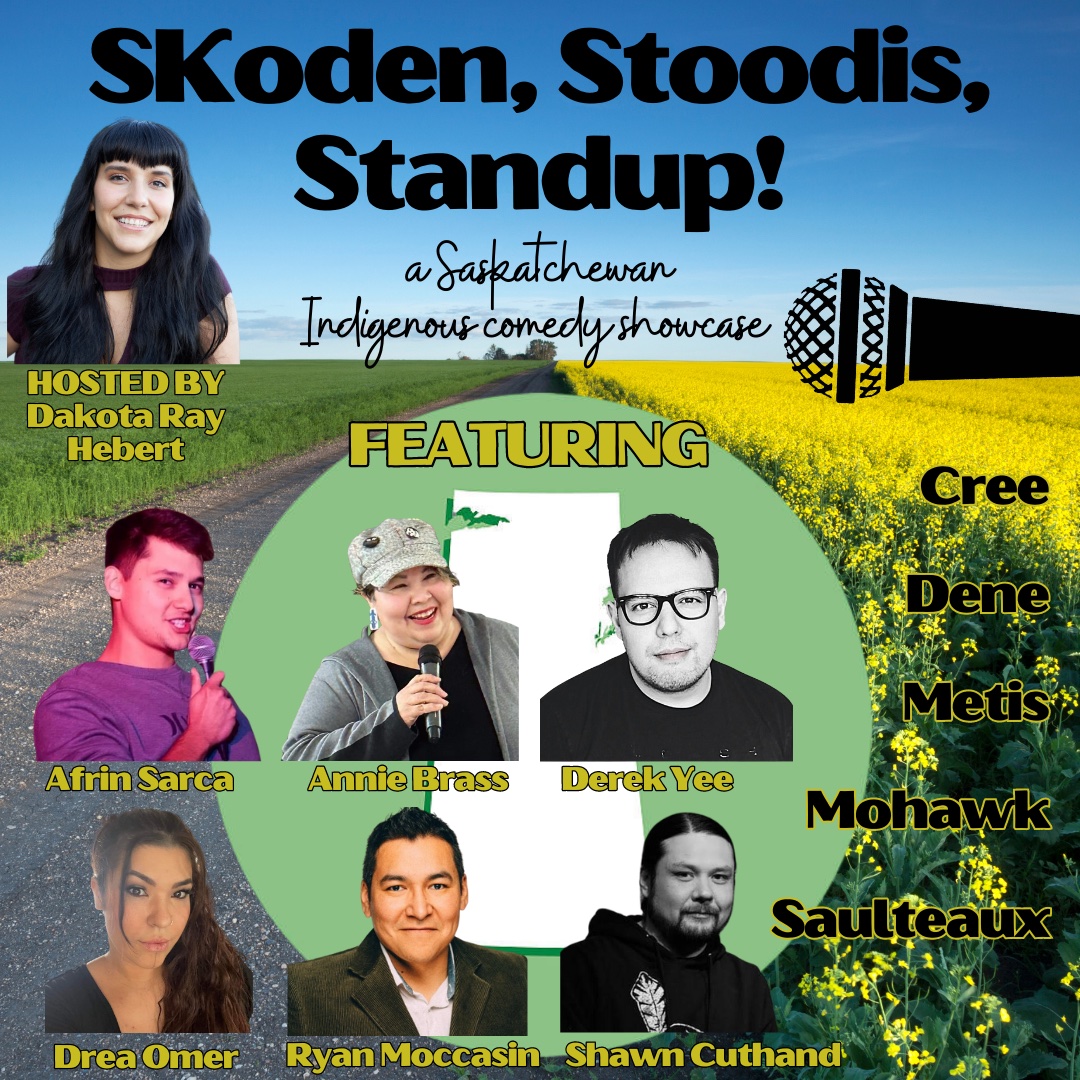 Tickets
Thursday, June 15, 2023
SKoden, Stoodis, Standup!
A Saskatchewan Indigenous Comedy Showcase
Hosted by Dakota Ray Hebert
Featuring
Afrin Sarca
Annie Brass
Derek Yee
Drea Omer
Ryan Moccasin
Shawn Cuthand
The Exchange - All ages & licensed event
Doors open 7:30pm
About the Exchange
Proof of vaccination is no longer required - Masks are encouraged.
The Exchange is wheelchair accessible and offers 2 non-gender/wheelchair-accessible washrooms.
The Exchange is an all-ages venue that supports the Safer Spaces Initiative. We do not tolerate any form of harassment, abusive and/or discriminative behaviour. Such behaviour is grounds for immediate removal from the event/venue. If you are experiencing any harassment please ask to speak to a manager.
Prices include taxes and fees - line up subject to change - no refunds or exchanges
---