Saskatchewan Cultural Exchange Society - 2019 AGM
Nov 30, 2019
---
---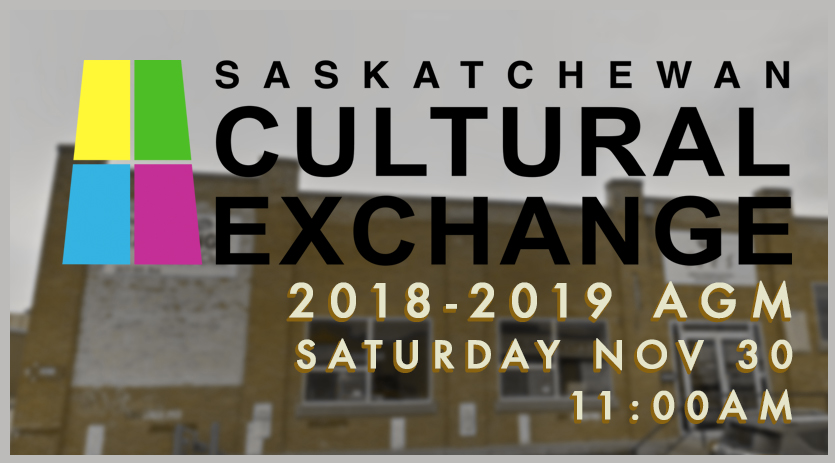 The Saskatchewan Cultural Exchange is pleased to invite its membership and all interested to its Annual General Meeting on November 30, 2019. Our staff and Board of Directors will be handling the business of an AGM and updating the membership on what the organization has accomplished in our 2018-2019 year.
All are welcome to attend the meeting, while voting is reserved for members of the Saskatchewan Cultural Exchange. Membership is open to anyone who resides in Saskatchewan and signs up. Sign up for our newsletter to become a member.
The meeting will take place in The Exchange at 2431 8th Avenue. Proceedings start at 11 a.m. The agenda will be added shortly.
Saskatchewan Cultural Exchange Society
Annual General Meeting
Saturday, November 30, 2019
11 a.m.
The Club
2431 8th Avenue, Regina, SK
---