Dirty Poncho, VODI3, Philly Flex, Lil Crack, IDONTEVENEXIST
Nov 9, 2019
---
---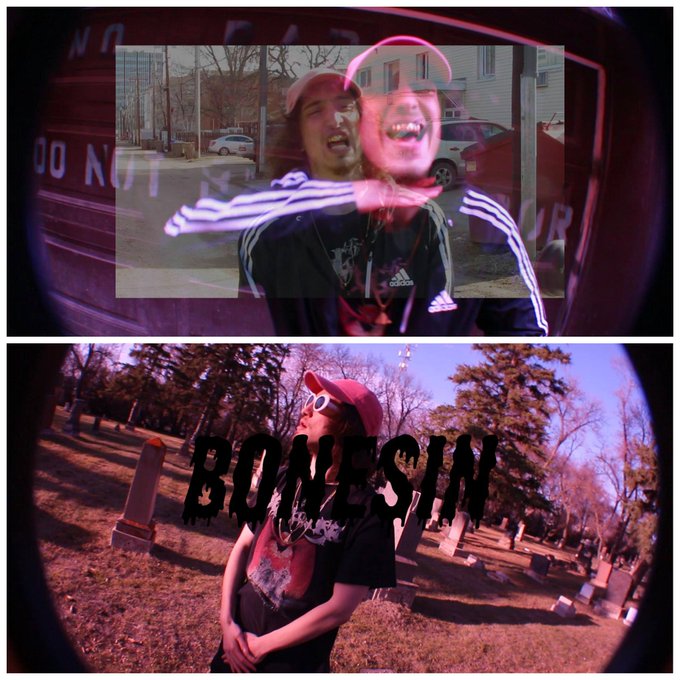 Conduit and Rinkhouse productions collaborating to bring Regina's newest concert series.
Rinkhouse is a small Regina, Sk-based collective of independent artists and musicians offering support to one another. Our mission statement is simple: we want to network with other like-minded musicians and grow together, generating the best content possible.
We hold a strong DIY ethic and believe in creating the material we want to see exist in the world. We believe in using music and art as an outlet for our community to grow.
💀 Dirty Poncho 💀
Spotify - https://open.spotify.com/artist/1H9wx3topmvzgBxXs12nPl?si=mx_EVm-fQzupRVTTMMowfg
With a background in thrash metal and hardcore, Regina, Saskatchewan-based MC And producer DIRTY PONCHO brings a versatile, eclectic, and aggressive approach to his material, which ranges from sample-based hiphop, to aggressive spitfire bars shouted with fervour over sprinkler hi-hats and distorted 808s.
⚫️ VODI3 ⚫️
Bandcamp - https://vodi3.bandcamp.com
🔥 Philly Flex 🔥
YouTube - https://www.youtube.com/channel/UCODfqfmareFFh4Y7QftHSJA
Based in Regina, Saskatchewan, Philly Flex has just recently begun showcasing his talents as an MC and lyricist, with five singles released through Soundcloud and four high-quality HD music videos under his belt, his most recent music video has amassed over 14 000 plays; Philly Flex has no plan of stopping any time soon. Showcasing a unique trap flow, an interesting voice, and raw energy both behind the mic and live in concert, Philly Flex brings a fresh and modern approach to the Hip-hop genre.
💰 Lil Crack 💰
Soundcloud - https://soundcloud.com/lilcrack23v
North-Central Regina-based drill and trap rapper Lil Crack is a creative and talented MC. Active since March 2018, Lil Crack brings a new and unique energy to the drill-rap genre. Whether using a high-energy delivery or a more laid-back approach, Lil Crack delivers punchy and aggressive bars through an interesting voice.
✝️ IDONTEVENEXIST ✝️
Rinkhouse Music - https://rinkhouse.net

Regina, Saskatchewan-based multi-instrumentalist, producer, graphic designer, and engineer CUBBYK combines a grimey, dark, and modern bass-heavy trap production style with glitch-hop and ambient influence for a unique, colourful sound which has lead to constant collaborations with numerous musicians and MCs. Actively releasing music since October 2015, CUBBYK maintains a consistent online presence and a steady release schedule, most recently releasing an 18 track tape and a handful of singles under the name "idontevenexist".
---