THE REAL MCKENZIES W/ REAL SICKIES - MARCH 10, 2022
Mar 10, 2022
---
---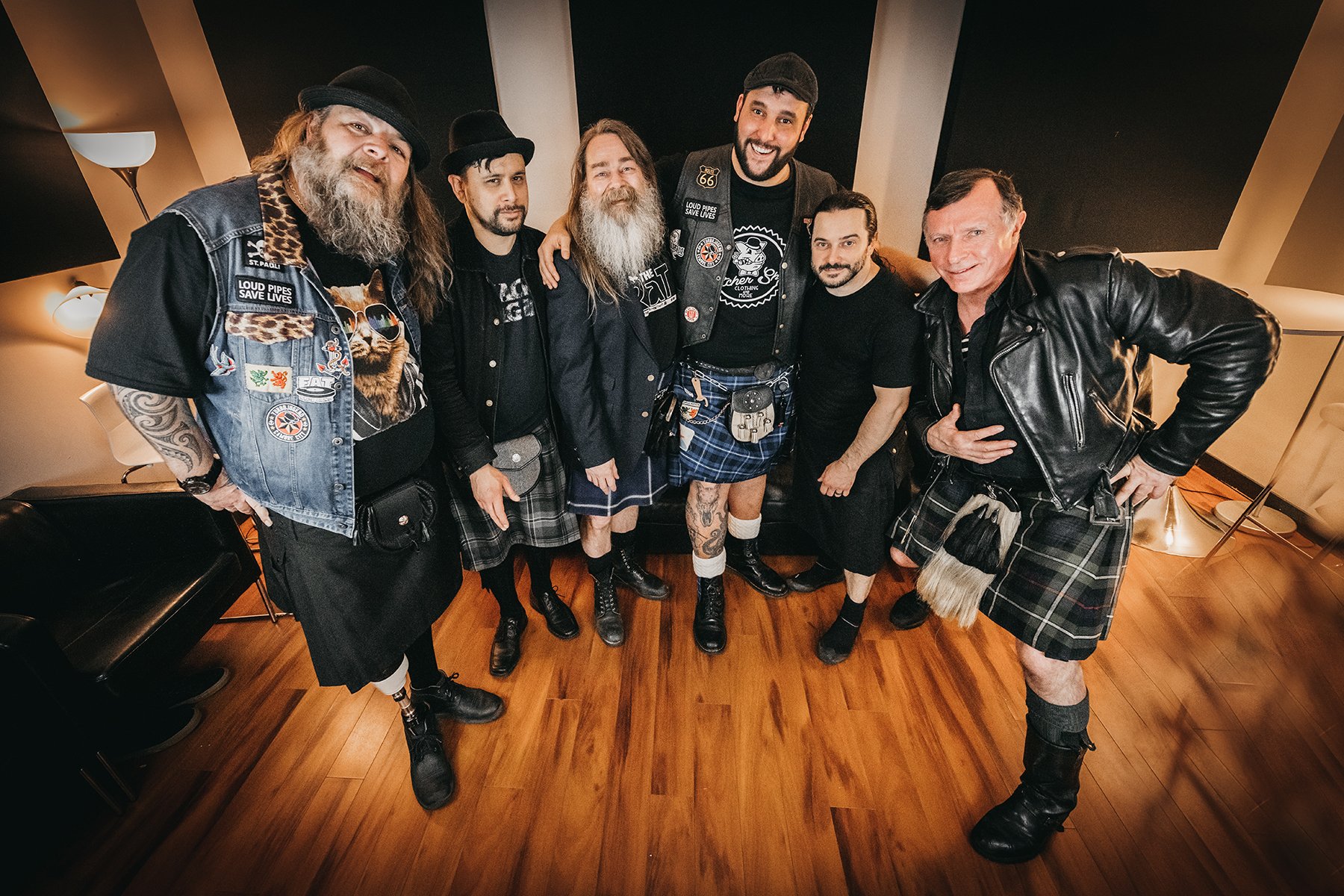 Tickets
THE REAL MCKENZIES W/REAL SICKIES - MARCH 10, 2022
$20
---
Thursday, March 20, 2022
The Real McKenzies w/ Real Sickies
Doors at 7:00 pm
$20 Advance / $25 Door
This is an ALL AGES & LICENSED event
Proof of vaccination or negative covid test required
The Real McKenzies
Founded in 1992 by the larger than life, Scottish punk-rock poet laureate, Mr. Paul McKenzie, this merry band of miscreants has spent a quarter-century circumnavigating the globe to bring the McKenzies gospel to an ever-expanding throng of rebels and scallywags. There's not many bands that can boast of a twenty-five year career as staggeringly adventurous, wildly tempestuous, and utterly death-defying as The Real McKenzies. Their list of accolades is long. From sharing the stage with the likes of Rancid, Metallica, and Shane McGowan to appearing in film, books, and video games.

Fueled by an insatiable appetite to meld driving punk rhythms with traditional Scottish melodies, The Real Mckenzies are set to release their eleventh full-length, Beer & Loathing, on July 3rd. Their latest opus blends guitars and bagpipes with Paul McKenzie spinning yarns of times long past and recounts endless drunken revelries. The songs are rebellious, poignant, and achingly heartfelt with an extra helping of Scottish charm and wit to boot. The unbridled energy and merriment of Beer & Loathing will immediately have the listener hoisting a pint glass and singing along to the infectious 12 tracks.

Whether you're a McKenzie lifer or new to the game, these anthemic songs are sure to get your blood up and your heart pumping.
https://www.facebook.com/therealmckenzies
Real Sickies
Now the Sickies are back and ready for Romance. Love Is For Lovers serves up yet another platter full of tasty hooks and punk rock melodies, but this time around with a dash of pop that shows a leap in songwriting craft. Recorded in Edmonton at Rob Lawless' Physics Lab Studios, the album offers songs that straddle the border between Ramones style aggression and Strokes reminiscent vocal takes. This color-vinyl release includes everything from explosive rockers to heart-wrenching ballads. "Love is for Lovers" is the whole enchilada!
https://www.facebook.com/therealsickies/
https://realsickies.bandcamp.com/
About the Exchange
Masks are required.
*All patrons, staff, and performers must provide either proof of vaccination or a negative covid test within 72 hours of door time for entry.
www.ehealthsask.ca/MySaskHealthRecord/MySaskHealthRecord/
The Exchange is wheelchair accessible and offers 2 non-gender/wheelchair-accessible washrooms.
The Exchange is an all-ages venue that supports the Safer Spaces Initiative. We do not tolerate any form of harassment, abusive and/or discriminative behaviour. Such behaviour is grounds for immediate removal from the event/venue. If you are experiencing any harassment please ask to speak to a manager.
*We will accept your MySaskHealthRecord QR Code, printed copy, a screen capture of your vaccination record, the card you received when you received your vaccination, or your negative test result. Your proof of vaccination or negative test result must include your name, and match a piece of photo identification.

We will not retain any of this information, staff verifying are required to keep your information confidential. You can access your Saskatchewan vaccination records here: MySaskHealthRecord
Out-of-Province records of vaccination or negative test results may also be accepted.
Your proof of vaccination or negative test result must include your name, and match a piece of photo identification.
---