Real McKenzies, Real Sickies - POSTPONED
Mar 21, 2020
---
---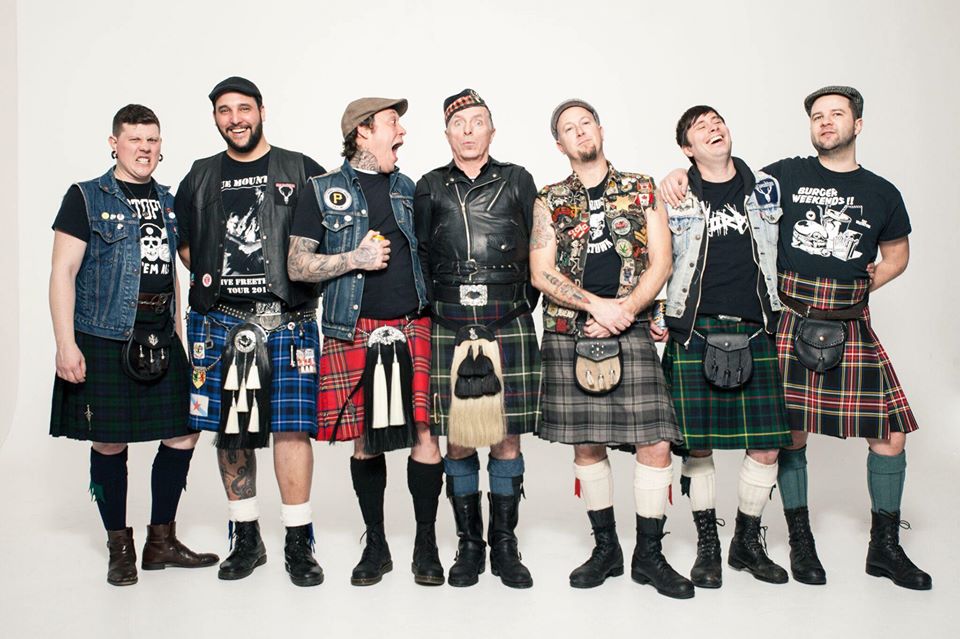 This tour is postponed until the fall. Hang onto your tickets as they will be honoured on the new date.
A BRIEF HISTORY OF THE REAL MCKENZIES
Paul McKenzie claims he had an epiphany when he was subjected to an Andy Stewart record which was playing in one room, and intertwining with the vulgarity of a Sex Pistols album emerging from another.
14 years later, the Real McKenzies have achieved legendary status. Their live shows are highly regarded and they have been known to leave large audiences choking on their own dry mouths. They've been an influence to more than a few bands and ironically have been accused of ripping those same bands off, usually by journalistic hacks on the internet. They've toured the world endlessly and frightened more than a few people at times, but its a small percentage to the numbers of people who leave their shows with ear to ear grins and think about the great time they had for weeks to come. I can imagine it will take death to stop these guys from doing what they do best, and that's kicking your ass in the face at each and every show they play.
https://www.facebook.com/therealmckenzies
Real Sickies
Punk rock is a flame that refuses to go out. Leading that charge in Edmonton is Real Sickies, a born and bred classic punk band in the same vein as Ramones or Teenage Head. Old school rock in the vein of Teenage Head and the Ramones, Once you get sick there ain't no gettin better.
https://www.facebook.com/therealsickies/
Bats Out!
Based out of Regina City Saskatchewan. Celebrating 5 years of Street Rock n Roll......Get your Bats Out!
https://www.facebook.com/batsout/
Heavenly Bodies
Our New Year's Resolution is to look even better and sound even better than we did in 2019!
That's no small task, but if anyone can improve upon perfection, it's us.
https://www.facebook.com/HeavenlyBodiesRock/
---