Queen City Hardcore: Sentenced 2 Die, Blood Tithe, FPG
Jun 13, 2023
---
---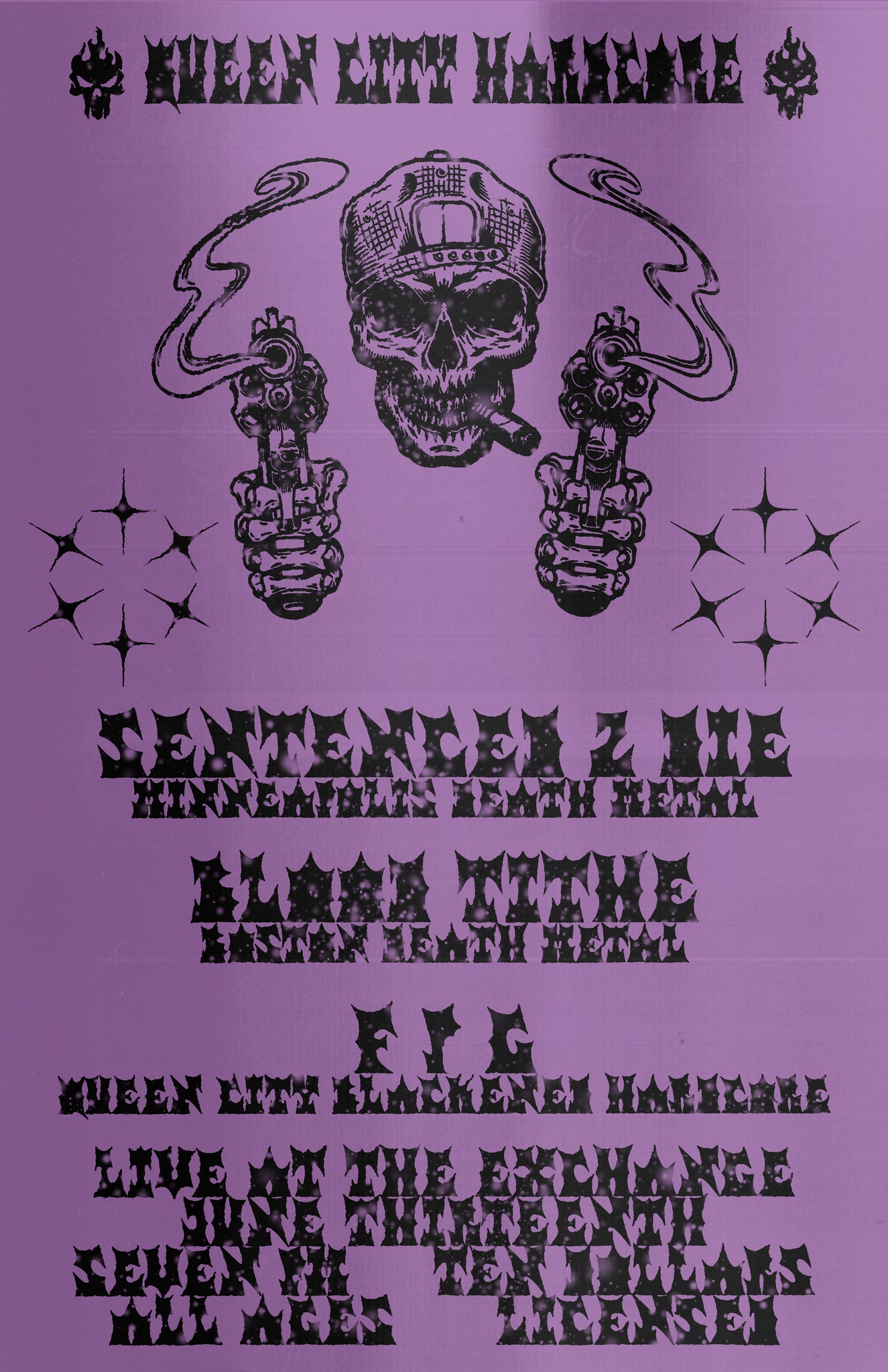 Q.C.H.C. Presents:
Tuesday, June 13th
Sentenced 2 Die
Blood Tithe
FPG
The Exchange - 2431 8th ave
All Ages & Licensed
Doors at 7pm
$10
Sentenced 2 Die (Maggot Stomp Records): Minneapolis Death Metal played by hardcore kids. Maniac music
https://www.youtube.com/watch?v=4eBxijW_Urk

Blood Tithe (Boston): East coast murder music
https://www.youtube.com/watch?v=fk9IS5H56Gs

FPG (Regina): If Type-O Negative was a hardcore band
https://fpgbro.bandcamp.com/album/spirit-world
About the Exchange
Proof of vaccination is no longer required.
Masks are encouraged.
The Exchange is wheelchair accessible and offers 2 non-gender/wheelchair-accessible washrooms.
The Exchange is an all-ages venue that supports the Safer Spaces Initiative. We do not tolerate any form of harassment, abusive and/or discriminative behaviour. Such behaviour is grounds for immediate removal from the event/venue. If you are experiencing any harassment please ask to speak to a manager.
Prices include taxes and fees - line ups subject to change - no refunds or exchanges
---