Mid-Winter Celtic Festival - Free afternoon performances & Workshops
Feb 4, 2023
---
---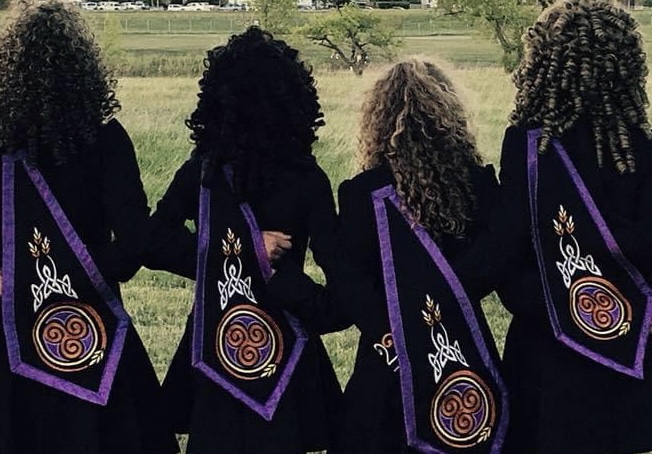 Saturday, Feb 4th, 2023
Mid-Winter Celtic Festival - Free afternoon performances & workshops
2431 8th Ave.
This is an all ages & licensed event that is free to attend.
More info to follow
https://www.crpb.org
Free Afternoon Performances

We'll have performances throughout the afternoon and displays and information from local Celtic groups.
Performances:
12:30 pm - The Conservatory Pipe Band
1:00 pm - The Prairie Gael School of Irish Dance
1:30 pm - Bellows Bagpipes
2:00 pm - Regina Police Service Pipes & Drums
2:30 pm - The Regina Highland Dancing Association
3:30 pm - The Living Skies School of Irish Dance

Afternoon Workshops

We're offering some great sessions for anyone interested! We'll have opportunities to learn about Celtic guitar and cello, uilleann bagpipes, Scottish Gaelic, and more! There is no registration and no fee. Just bring your instrument or simply come along to enjoy.
12:00 pm - Gord Fisch, Montreal - Celtic guitar workshop
1:00 pm - Marie-Claude Simard, Montreal - Celtic cello workshop
2:00 pm - Vincent Murphy - Celtic Storytelling Circle
2:45 pm - Fraser Gandy, Edmonton - Conversational Phrases in Scottish Gaelic
3:30 pm - Barbara MacDonald - Learn a tune on the whistle
We'll have performances throughout the afternoon (schedule coming soon) and displays and information from local Celtic groups.
--
The Mid-Winter Ceilidh is a Regina tradition since 1990. It features a performance by the host City of Regina Pipe Band and the Celtic duo MORNING STAR from Montreal, featuring Gord Fisch and Marie-Claude Simard. Also appearing is Regina Celtic band IRON BREW!

The City of Regina Pipe Band [CRPB] has been Saskatchewan's champion pipe band since 1992 and in 2022 the band celebrated 30 years of band history.
The band has competed at Highland Games across North America and in Scotland, including Scottish tours in 2005, 2006, 2010 and 2012.
As well as performing at many public events and concerts, the band has been the pipe band of the Royal Canadian Legion, Branch No. 1 since 1992, and performs for Legion events each year.
The CRPB has a junior band program that is part of the Conservatory of Performing Arts, University of Regina. The 10-time Saskatchewan Champion Grade 4 CPA Pipe Band plays an integral role in training young pipers and drummers in Saskatchewan through weekly tuition, summer schools, and workshops.
n 2011, the band developed a new logo, proudly rooted in the prairie wheat sheaf, which has been an integral part of Saskatchewan's history in the last 100 years. Rising out of the wheat sheaf is the Scottish Thistle, a symbol the band's work to keep Scottish music and traditions a vibrant part of the cultural scene on the Canadian prairie. In 2022, we added a "30 Years" banner to the logo, which should do us until 35 and 40!
https://www.crpb.org/
--
About the Exchange
Proof of vaccination is no longer required.
Masks are encouraged.
The Exchange is wheelchair accessible and offers 2 non-gender/wheelchair-accessible washrooms.
The Exchange is an all-ages venue that supports the Safer Spaces Initiative. We do not tolerate any form of harassment, abusive and/or discriminative behaviour. Such behaviour is grounds for immediate removal from the event/venue. If you are experiencing any harassment please ask to speak to a manager.
Prices include taxes and fees - line ups subject to change - no refunds or exchanges
---