MEGAN NASH & THE BEST OF INTENTIONS w/DUMP BABES - NOVEMBER 26, 2021
Nov 26, 2021
---
---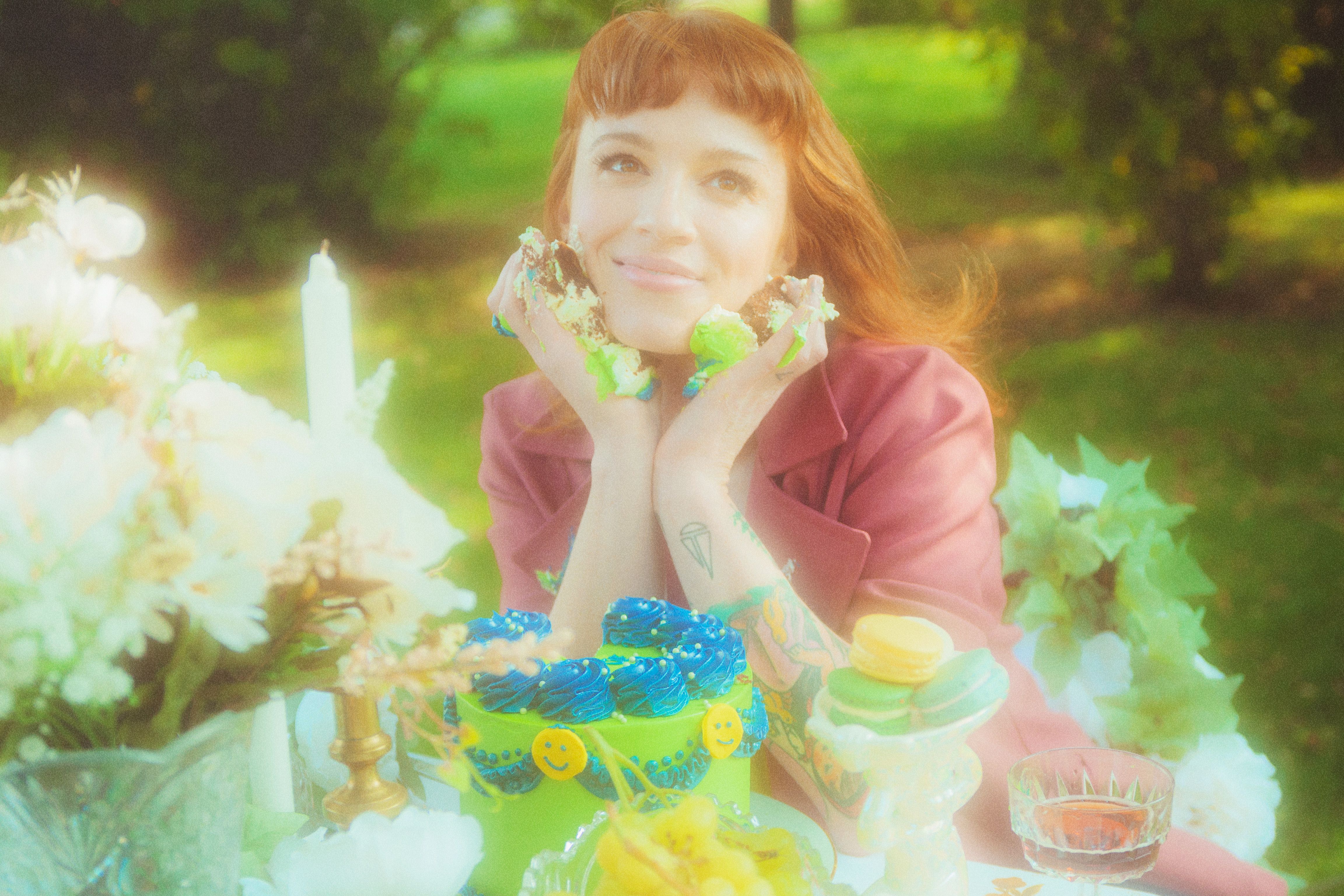 Friday, November 26, 2021
Doors at 7:00 PM
All Ages / Licensed
Advanced tickets available at theexchangelive.ca
MASKS ARE REQUIRED
ALL PATRONS, STAFF AND, PERFORMERS MUST PROVIDE EITHER PROOF OF VACCINATION OR A NEGATIVE COVID TEST WITHIN 72 HRS OF DOOR TIME FOR ENTRY.
www.ehealthsask.ca/MySaskHealthRecord/MySaskHealthRecord/

We will accept your MySaskHealthRecord QR Code, printed copy, a screen capture of your vaccination record, the card you received when you received your vaccination, or your negative test result. Your proof of vaccination or negative test result must include your name, and match a piece of photo identification.

We will not retain any of this information, and staff verifying it are required to keep your information confidential. You can access your Saskatchewan vaccination records here: MySaskHealthRecord
Out-of-Province records of vaccination or negative test results may also be accepted.
Your proof of vaccination or negative test result must include your name, and match a piece of photo identification.
MEGAN NASH

Throughout their self-produced sophomore album Soft Focus Futures, Megan Nash mines the death of her marriage for clues that could decode its demise and set her on a path toward some sort of stability in self. In the process, they achieve a distillation of heartache and its attendant, all-consuming power that arrives like a 100-year flood in blossoming crescendos buoyed by precise poetry evoking unnatural disasters, the tyranny of silence, old dogs, and the isolation of life in the country. The blue hues, unsteady triumph, and emotional grandeur of Soft Focus Futures earns a spiritual kinship with author Elizabeth Smart's masterpiece, By Grand Central Station I Sat Down and Wept, about Smart's affair with George Barker. "The water submerges and blends, but I am not dead," Smart writes about grief and love. "O I am not dead. I am under the sea. The entire sea is on top of me."

After "Table For One" sets a scene of quiet devastation with a sparse acoustic guitar strum, the slow-building tidal wave of "Artifact" reveals the loneliness of separation's aftermath: "Our love is an island where we used to live," Nash sings over the song's dreamy wash. "It was swallowed by the ocean." With "My Own Heart," she seeks a cosmos-sized space in which she's able to learn to be alone with herself; the more grounded, guitar-fuelled "Coffee" hammers home the less desirable realities of that isolation, like bad dates and the fear that that accompanies being on your own in a creaky old house. With incisive, earthy verse, Nash invokes the particularities of their Prairie home, parsing through childhood memories of her family's small farm and searching for her place in that lineage with "Another Silent Night," while using the vernacular of small-town gossip to paint a lonesome rural scene on "Are We Still In Love?" The sonic scope of "Chew Quietly/Clean Slate" looms vast over anxieties about meeting someone new, deploying epic, frenzied breakdowns to communicate inner turmoil. As the curtain closes, Nash is careful to avoid claiming resolution or closure—the nature of those concepts are fickle at best—and instead chooses to let her heart beat out "the poisonous rhythm of the truth." But the silence lingering in the exhales intertwined at the end of "Table For One (reprise)" begins to, maybe, carve out space once again for a great flood of love.

Soft Focus Futures is set to be released via acronym Records on what would've been the fourth anniversary of her wedding—November 3, 2021. To build the album's lush soundscapes, Nash turned to their long-time musical co-conspirators the Best of Intentions, composed of talented multi-instrumentalists Dana Rempel, Darnell Stewart, and Tanner Wilhelm Hale. Additional contributions feature Brady Frank, Dalton Lam, Digawolf, Stacy Tinant, Jenna Nash, Logan Amon, and Megan's wizened dog Shiloh, to whom she dedicates a poem in the liner notes of the album. Soft Focus Futures was officially engineered by Dana Rempel, but in most cases, because of pandemic restrictions, each contributing player individually recorded their own parts in a collective act of camaraderie that testifies to the closeness of those involved and their faith in the quality of Nash's work. Despite the distance, Soft Focus Futures is a cohesive creation that sounds as though it was made in the presence of dear friends so close they could breathe on one another. The album was mixed and mastered by Justin Bender at Divergent Sounds Studio.

Nash, who is a gender-fluid, non-binary woman—and unabashed Scorpio—uses both she and they pronouns and lives on Treaty 4 Territory. They've won and been nominated for numerous awards, including a 2019 JUNO Award nomination for Contemporary Roots Album of the Year for Seeker and a 2021 Best of Moose Jaw Award for Best Musical Artist. The recognition back home is in no small part due to her long and winding history of hitting the road, where she's done international showcases in the United States, the UK, Germany, and Estonia on top of countless gigs in Canada's small towns and sprawling metropolises. With everyone's health top of mind on the touring schedule to come, rest assured you'll be able to see them—and hear Soft Focus Futures live—the minute she's able to safely hit your town.
DUMP BABES
Fresh from the City of Saskatoon landfill, Dump Babes will lure you in with their dreamy tunes. Dump Babes trash compacts thoughtful lyrics and sexy folk-rock riffs amassing to anything but garbage. Pull up a broken recliner, crack a boh-gin and forget your troubles.
https://www.facebook.com/dumpbabes/
---