Madchild, Dizzy Wright, Pimpton
Sep 8, 2019
---
---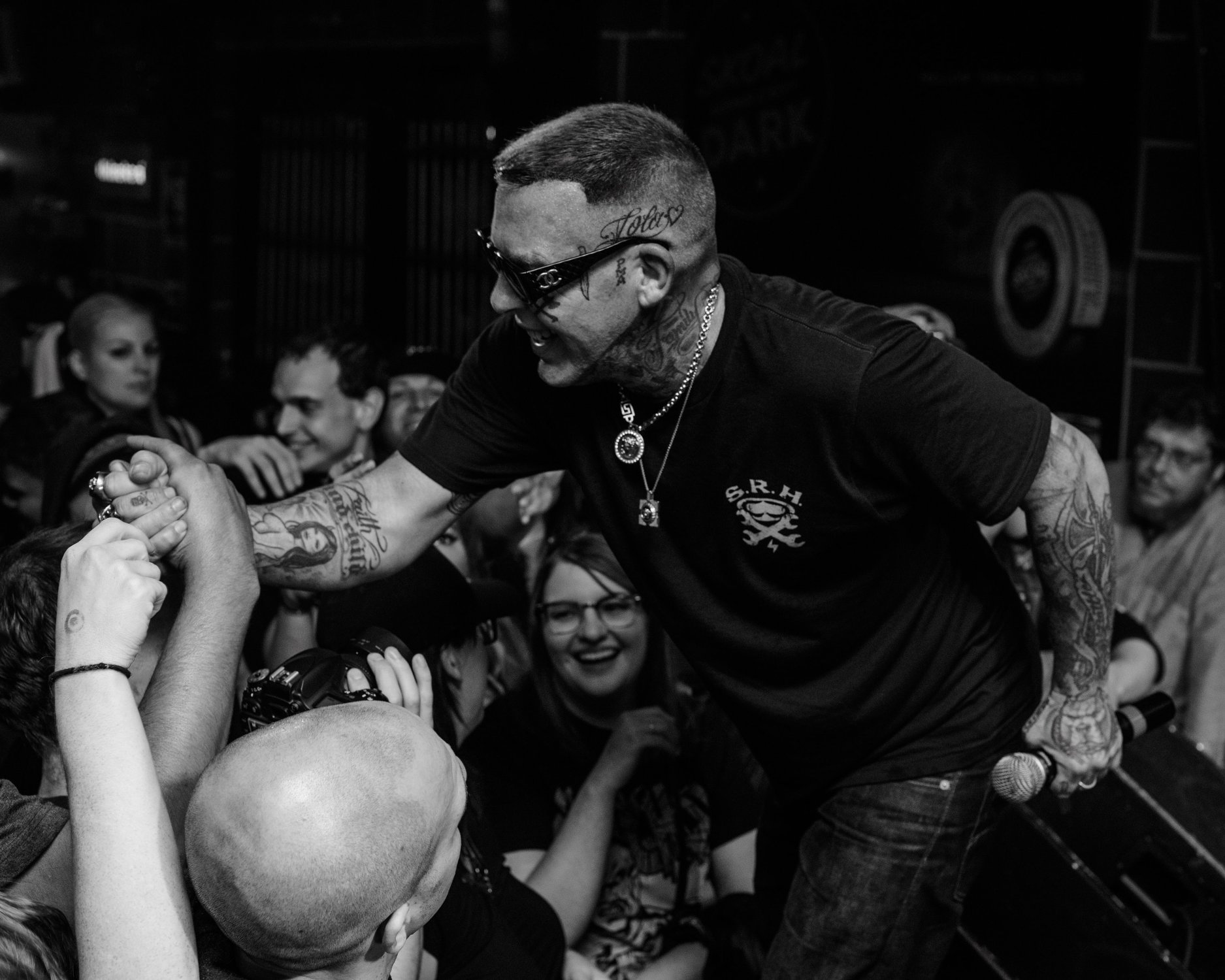 Sept 8
The Exchange
All Ages - Licensed
Las Vegas MC Dizzy Wright and BC rapper Madchild are joining forces for a co-headlining Canadian tour.
The pair have announced they will team up for a 24-date Canadian trek, hitting cities from coast-to-coast. Kicking things off in Victoria on August 29, the tour will hit up everywhere from Calgary, Edmonton and Winnipeg to Hamilton, Toronto, Montreal and Halifax.
Regina's own Pimpton will serve as opener for the tour.

Since the release of his debut solo album "Dope Sick", Madchild has refused to rest. After many years of success with Swollen Members, Madchild branched out creatively to become a solo artist and was rewarded with the highest chart position of his career as "Dope Sick" debuted at #3 on the Canadian Billboard Top 200 and #7 on the US Heatseekers chart. Madchild wasted no time taking to the road on a sold-out Canadian tour alongside Tech N9ne, which he immediately followed-up with a 40-date headlining tour across the country performing to packed venues. Madchild has relentlessly toured for the past few years earning fans in every city on tours with La Coka Nostra, Tech N9NE, Redman, and others. Madchild capped off an amazing year with a Juno Award nomination for "Dope Sick" in the category of "Rap Recording of the Year", as well as nominations for a Sirius XFM and a Canadian Independent Music awards.

https://madchild57.com/
https://www.facebook.com/Madchild.Official/
In addition to the tour announcement, Madchild has unveiled a new video for "Brainstorm," which comes from his most recent album Demons. You can watch the clip play out below.
Coming off as a Devin the Dude for the Tech N9ne generation, stoned ranger and weed rapper Dizzy Wright released his debut effort in 2010 on the stoner holiday of 4/20. Born La'Reonte Wright in Flint, Michigan but raised in Las Vegas by a mother in the music business, Dizzy saw the life of a major-label artist firsthand while growing up, an experience that led him later in life to remain entirely indie. After a series of mixtapes filled with his smooth, Bone Thugs-influenced flow, Dizzy made it to the indies in 2012, specifically Hopsin's Funk Volume imprint, which released his debut album, SmokeOut Conversations, on April 20 (4/20). The First Agreement EP followed on the label that same year, then 2013 saw the release of The Golden Age, a street-level mixtape that made the Billboard charts when it was officially released later in the year. In 2015 he dropped the single "I Can Tell You Need It" as a preview to that year's LP The Growing Process. The album featured guest appearances from Big K.R.I.T., Tech N9ne, and Bone Thugs-N-Harmony. The Wisdom and Good Vibes EP followed in 2016. Later that year, he issued the 702 EP and a collaboration with Demrick titled Blaze with Us. Wright's third full-length, The Golden Age 2, arrived in the summer of 2017, with State of Mind 2 dropping later that year. May 2019 saw the release of the single "Vibes", ahead of the arrival of the Don't Tell Me It Can't Be Done EP, which was issued the following month. Wright issued his next full-length effort, Nobody Cares, Work Harder, in Spring 2019.
https://twitter.com/DizzyWright
https://www.dizzywright.com/
https://twitter.com/ThePimpton
https://www.facebook.com/thepimpton/
---