K-Man & The 45's w/ Let There Be Theremin and Bats Out!
May 23, 2019
---
---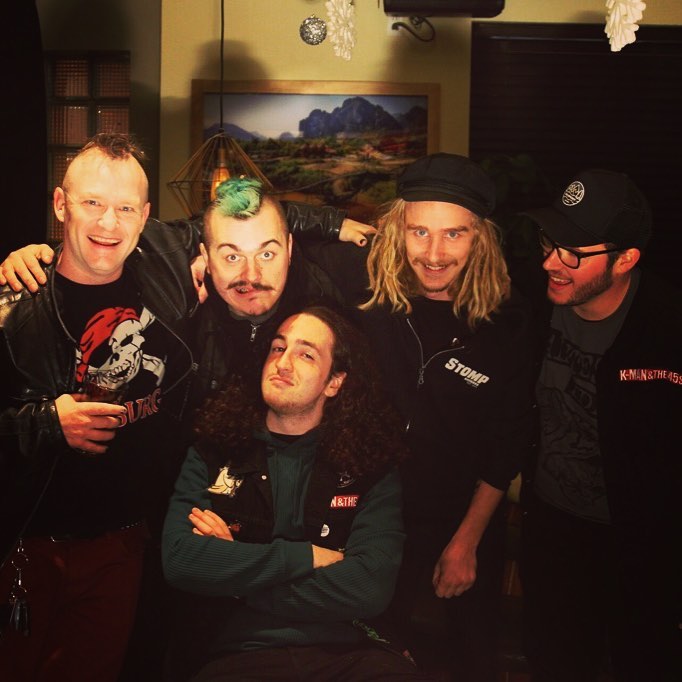 K-MAN & THE 45'S
w Let There Be Theremin and Bats Out!
Thursday, May 23
The Exchange
2431 8th Avenue
All ages, all the time!
Tickets: $10.00 advance
$15.00 at the door

K-Man & The 45s, where Ska meets Rock and Roll. This Canadian 5 piece band from downtown Montreal is as heavily influenced by old school ska as it is with classic rock n roll. With a fantastic horn section playing catchy melodic lines and blazing solos over an energetic rhythm section, they switch naturally from ska to rock and punk, with surf sounds often not far behind. They draw influences as much from 2 tone bands such as The Specials and The Beat as they do from The Ramones and The Cramps.

Stand With The Youth features 12 tracks of high energy steady-rocking Ska punk gems. The title track was inspired by the students and youth movements rising up against gun violence and finding their voice. K-Man felt that, on most issues, he had a lot more in common with the youth of today than the old goats in power and needed to show some support. While the album at first appears to tackle many of the important subjects of the day, the band chose to follow in the path of ska pioneers to present a positive, hopeful, rebellious, uplifting and sometimes humorous point of view…not an easy thing to do at all. The song "Don't Touch It" deals with drug addiction and homelessness in an all out punk rocking blitz. "Free To Go", with its infectious dancehall groove, speaks to domestic violence and the feelings of being trapped while still somehow remaining optimistic.
---