James Keelaghan and David Woodhead present Second-Hand at The Exchange
---
---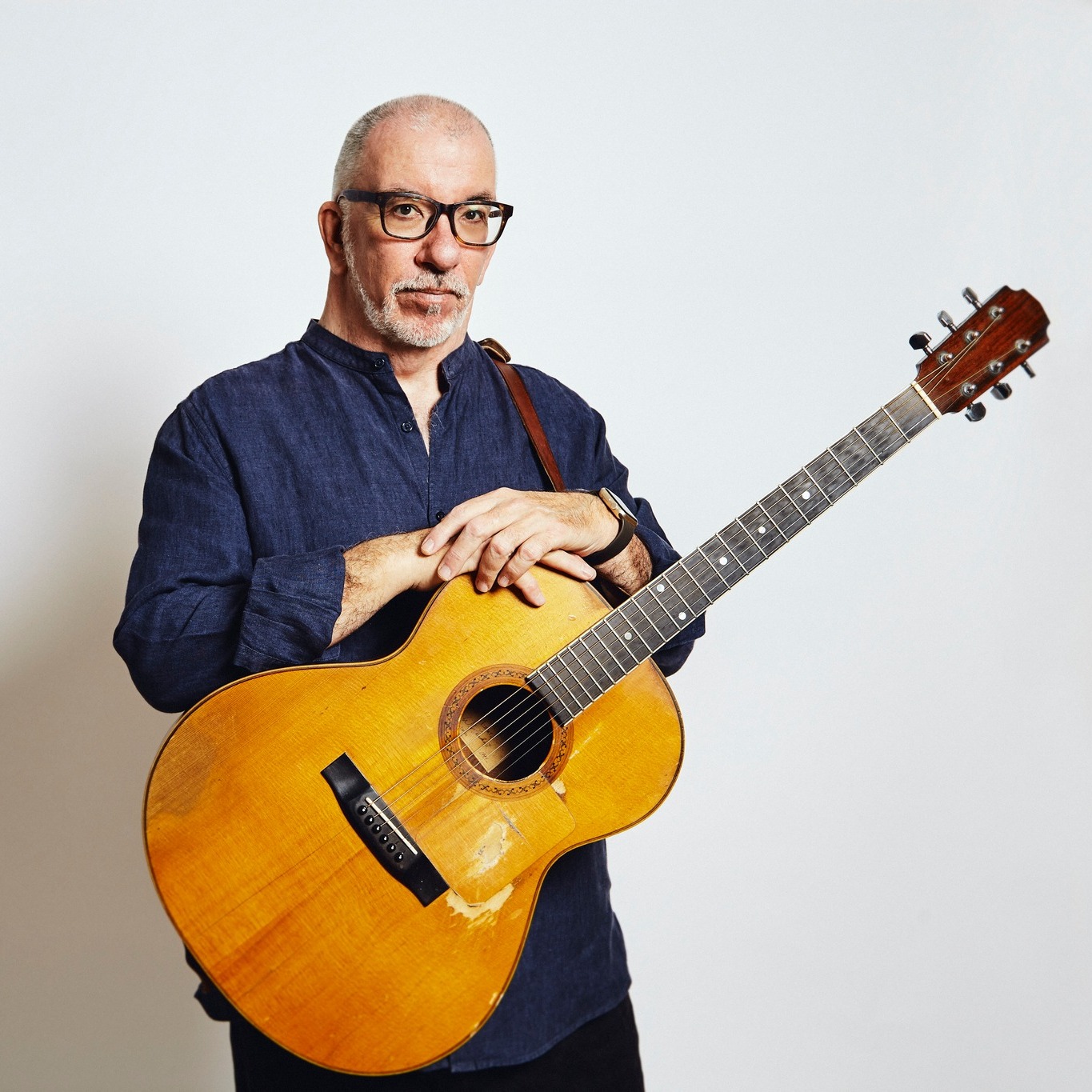 Saturday, May 20th
Grassroots Regina Presents:
James Keelaghan and David Woodhead present Second-Hand at The Exchange
2431 8th ave
This is an all-ages and licensed event
Doors at 7:30 pm Show starts at 8:00 p.m.
Admission: $25 advance / $26.74 online / $30 at the door
In person tickets (cash only) available at Traditions Handcraft Gallery and Vintage Vinyl
GrassRoots Regina is pleased to present Juno-award-winning James Keelaghan in concert.


James is one of Canada's most successful and respected musicians, and one of the brightest stars on the world folk scene today. He is known for his lilting baritone voice, his driving rhythm guitar, and keen sense of scene and narrative.

For this performance James will be showcasing songs from his recently released thirteenth album, Second-Hand, and will be accompanied by his long time musical pal, David Woodhead, on bass.


"Canada's finest songwriter." Dave Marsh - Rolling Stone
James Keelaghan, born in Calgary in 1959, is one of Canada's international stars. His passionate mix of roots, Americana and contemporary folk has established him as a presence in Europe, Australia and North America. He has an uncanny knack for finding incredible stories and turning them into finely crafted songs.
James is a commanding performer, developing an intimate rapport with audiences through his stories and sense of humour, leaving them spellbound with passionate renditions of songs that touch on universal emotions and relate historical events to the present. His masterful storytelling, over the course of thirteen albums, has been part of the bedrock of his success earning him nominations and awards, including a Juno, a Canadian Folk Music Award, and first prize in the prestigious USA Songwriting Competition. He released his first album, Timelines, in 1987, and his thirteenth and latest album, Second-Hand, last fall. For his Regina appearance, James will be accompanied by renowned session musician, David Woodhead, on bass.

James' songwriting has often been cited for its keen sense of history. On Second-Hand he also takes on a number of topical issues of concern to us all. This, coupled with a command of the language and delivered with an unmistakably rich baritone, and it's not surprising that James has come to be considered one of Canada's all-time great singer songwriters.

Second-Hand finds James at the top of his game with ten new songs including co-writes with Catherine MacLellan, Lynn Miles, J.D. Edwards, Cara Luft and Dave Gunning. Joining James in studio was long time musical pal David Woodhead-Bass, Bob Stagg-Keyboards, and guitarists Bob Cohen, Dave Clarke and Joe Grass. Harmony vocals were provided by Pharis & Jason Romero and Kelly Prescott. The album was produced in Montréal by Bill Garrett.
https://www.facebook.com/JamesKeelaghanMusic
About the Exchange
Proof of vaccination is no longer required.
Masks are encouraged.
The Exchange is wheelchair accessible and offers 2 non-gender/wheelchair-accessible washrooms.
The Exchange is an all-ages venue that supports the Safer Spaces Initiative. We do not tolerate any form of harassment, abusive and/or discriminative behaviour. Such behaviour is grounds for immediate removal from the event/venue. If you are experiencing any harassment please ask to speak to a manager.
Prices include taxes and fees - line ups subject to change - no refunds or exchanges
---