Good Lovelies, Michael Bernard Fitzgerald, & Hannah Epperson - Winterruption
Jan 22, 2020
---
---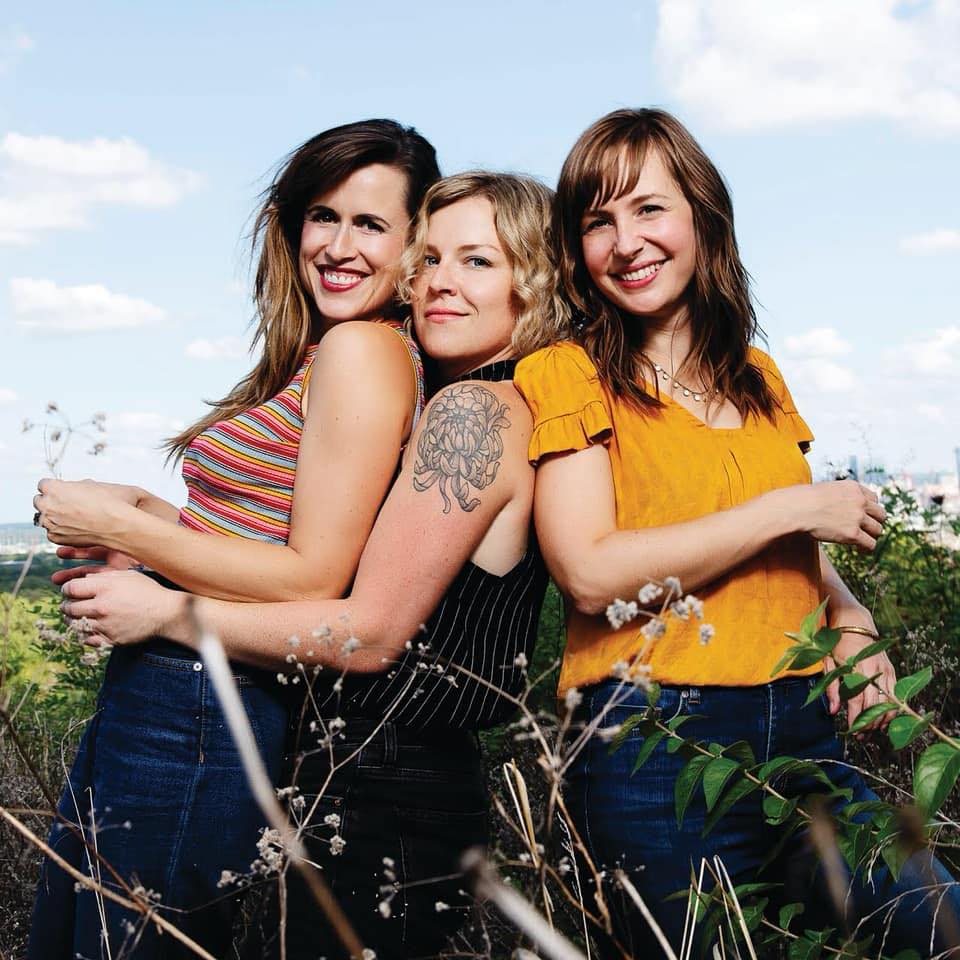 Regina Folk Festival Presents: Winterruption 2020
Good Lovelies with Michael Bernard Fitzgerald & Hannah Epperson
------------
GOOD LOVELIES
You hear it a lot –the idea that something is greater than the sum of its parts –and yet there's really no better way to describe the musical essence of the Good Lovelies. Kerri Ough, Sue Passmore, and Caroline Brooks are immensely talented vocalists and songwriters in their own right; however, it's their voices interwoven in harmony that make up the powerful and pure, organic and inspiring Good Lovelies. Over the course of their decade-plus career, they've covered plenty of stylistic ground, adding tinges of pop, roots, jazz, and even hip-hop to their country folk core at various points. Through it all, the unmistakable sound of their intertwined voices has been the sonic anchor, and that remains true as the Good Lovelies now look to push further into the mainstream with their most accessible and pop-influenced output to date. If what happens next goes according to plan, though, the Good Lovelies will see their profile propelled to new heights thanks to a contemplative creative approach and a new spin on the signature sound that's earned them audiences and accolades the world over. The music, their albums, and the trio –all are greater than the sum of their individual parts. Simply, that's the Good Lovelies
https://www.facebook.com/goodlovelies/

------------
MICHAEL BERNARD FITZGERALD
Michael Bernard Fitzgerald is refreshing, optimistic and modest. Self-described as "a dog man with a good plan and two hands" we can say with certainty he is much more than that. A touring-troubadour from Calgary, Alberta he spends most of his time on stage breaking hearts with just himself and his guitar or making venues soar with a full band. MBF has this charming way of making every performance in Regina feel like a homecoming. There's something so genuine about his love for his audience that can't be replicated. His goal is simple –to pursue his craft as honestly as possible –devoid of smoke and mirrors.
https://www.facebook.com/ilovembf/
-----------
HANNAH EPPERSON
As a solo performer and collaborative artist, violinist and vocalist Hannah Epperson has joined forces with a versatile cast of collaborators across a spectrum of genres and disciplines. More recently, these creative explorations have included composing and performing for interdisciplinary film, dance and immersive theater projects across the country and in New York, where she now resides. Hannah's breadth as a collaborative and compositional powerhouse stems from an eclectic experiential background: from learning Appalachian folk tunes and lore with a cowgirl in Utah to traveling as an improvisational accompanist through Scandinavia. The multifaceted journeys of this Salt Lake City-born musician inform the creative compositions she offers in all her projects. She has contributed string arrangements for live and in-studio productions for innumerable artists, including Fleet Foxes, Ry X, Julianna Barwick and spoken word poet Shane Koyczan. Hannah has garnered international recognition as a unique, powerful songwriter whose compositions weave classical emotion together with the raw energy of indie music.
https://www.facebook.com/hepperson

------------
Doors @ 7:30, Show @ 8:00
Advance Tickets $32, Door Tickets $40
This show will offer a mix of seats and standing room.
------------
WE WILL RETURN TO YOUR REGULARLY SCHEDULED WINTER IN JUST A MOMENT
------------
Win-ter-rup-tion /ˈwin(t)ər'rəpSH(ə)n/
1. 45+ artists, 13 groups, 5 super cool days, 6 musical shows, 2 venues
2. stop the continuous progress of the coldest season of the year
3. a frosty good time
In 2020, the magical beast that is Winterruption turns 5! As part of the 2019 RFF Concert Series and with a taste of the summer Festival itself, we at the RFF along with our founding partner The Broadway Theatre in Saskatoon will present 5 wonderful days of musical warmth on some of the coldest days of the year. This year we will be expanding across the prairies partnering with Winterruption YEQ and Big Winter Classic in Calgary. On January 22nd through 26th Regina will get a whole lot cooler thanks to Winterruption. Each year varies from each other in form and content but are always unequivocally beautiful successes and we look forward to sharing great music with Regina audiences once again.
---