Five Alarm Funk, Apollo Suns
Nov 2, 2022
---
---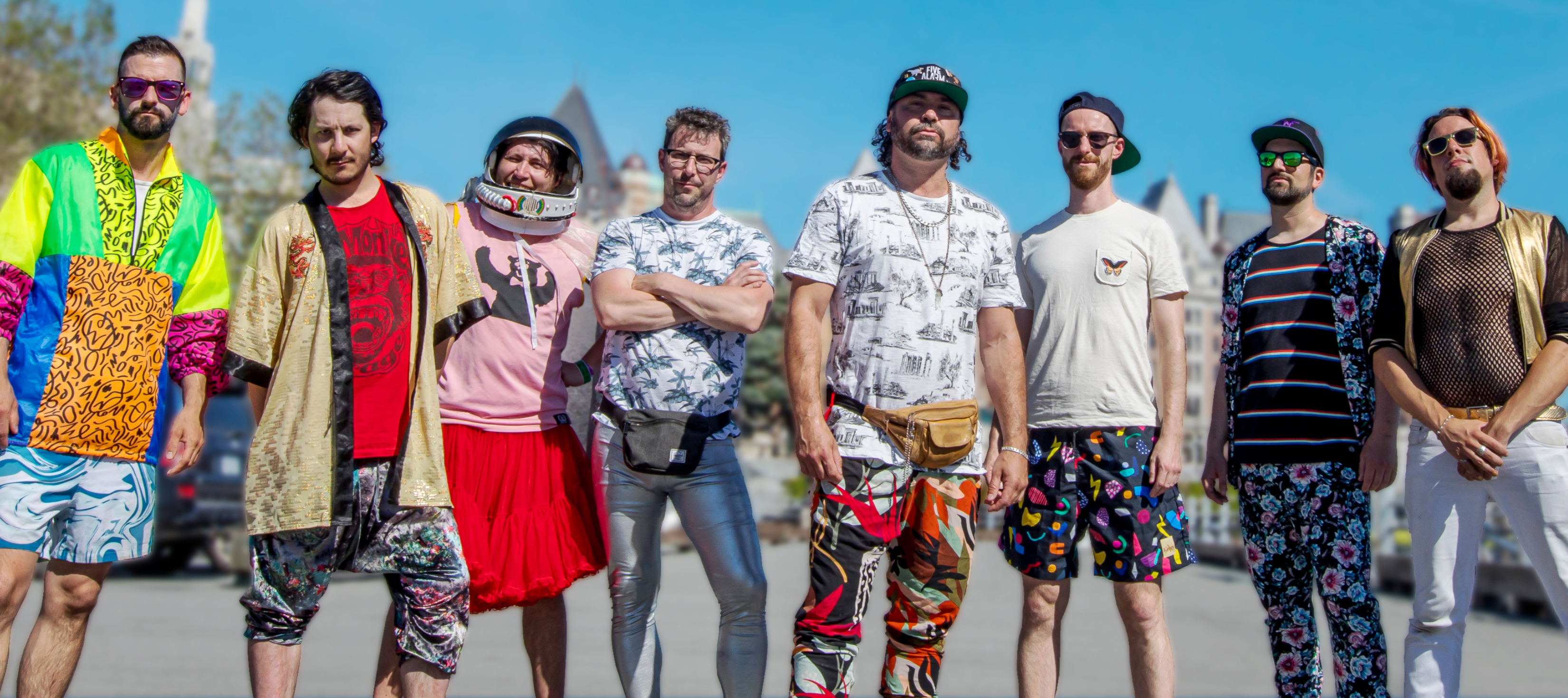 Wednesday, November 2, 2022
Five Alarm Funk
Apollo Suns
The Exchange - 2431 8th ave
This is an ALL AGES & LICENSED event
Doors at 7:00 pm
Five Alarm Funk
Five Alarm Funk is a horn-powered, percussion-fueled sonic and visual assault. Over 17 years of hard funking the band has burned up stages on four continents, released six studio albums, and received two Juno Award nominations (Canadian Grammys). And this ride isn't about to slow down. For all the honing their studio craft, the Five Alarm Funk's epic live show is still what defines the band. The sweat-drenched concerts are infused with an intense spirit of fun that breaks down barriers between band and audience and moves both into a manic dance party. Wild costumes, props, and choreography compliment the seriously tight arrangements and genre-mashing grooves. As Vancouver's Georgia Straight put it "I lost control and went on a dance rampage...You guys blew my mind and body."That live show has taken Five Alarm Funk on dozens of North American coast-to-coast tours, performing at over 100 festivals in the last three years alone. The band has also begun to break ground abroad, with performances in Taiwan, Mexico, and a performance for international peacekeeping forces in Mali.
https://www.facebook.com/fivealarmfunk
https://twitter.com/FiveAlarmFunk
https://instagram.com/FiveAlarmFunk/
https://soundcloud.com/FiveAlarmFunk/
http://fivealarmfunk.bandcamp.com
https://www.youtube.com/user/FiveAlarmFunk
https://itunes.apple.com/ca/artist/five-alarm-funk/id301635145
Apollo Suns
Born from the fusing of nine Winnipeg, Canada-based musicians, Apollo Suns have created a refreshing and innovative sound and live performance combining instrumental, jazz, rock and psychedelic music. They were awarded "Instrumental Artist of the Year" at the 2018 and 2020 Western Canadian Music Awards. Apollo Suns are an exciting band out of Winnipeg who are not afraid to walk a fine line and pave their own musical path to success and into the hearts of music fans all over Canada and soon internationally.
www.facebook.com/apollosunsmusic
About the Exchange
Proof of vaccination is no longer required.
Masks are encouraged.
The Exchange is wheelchair accessible and offers 2 non-gender/wheelchair-accessible washrooms.
The Exchange is an all-ages venue that supports the Safer Spaces Initiative. We do not tolerate any form of harassment, abusive and/or discriminative behaviour. Such behaviour is grounds for immediate removal from the event/venue. If you are experiencing any harassment please ask to speak to a manager.
Prices include taxes and fees - line ups subject to change - no refunds or exchanges
---