Fall of Earth - Different Breed Tour w/ Magnetic, Metal Theatre
Feb 23, 2023
---
---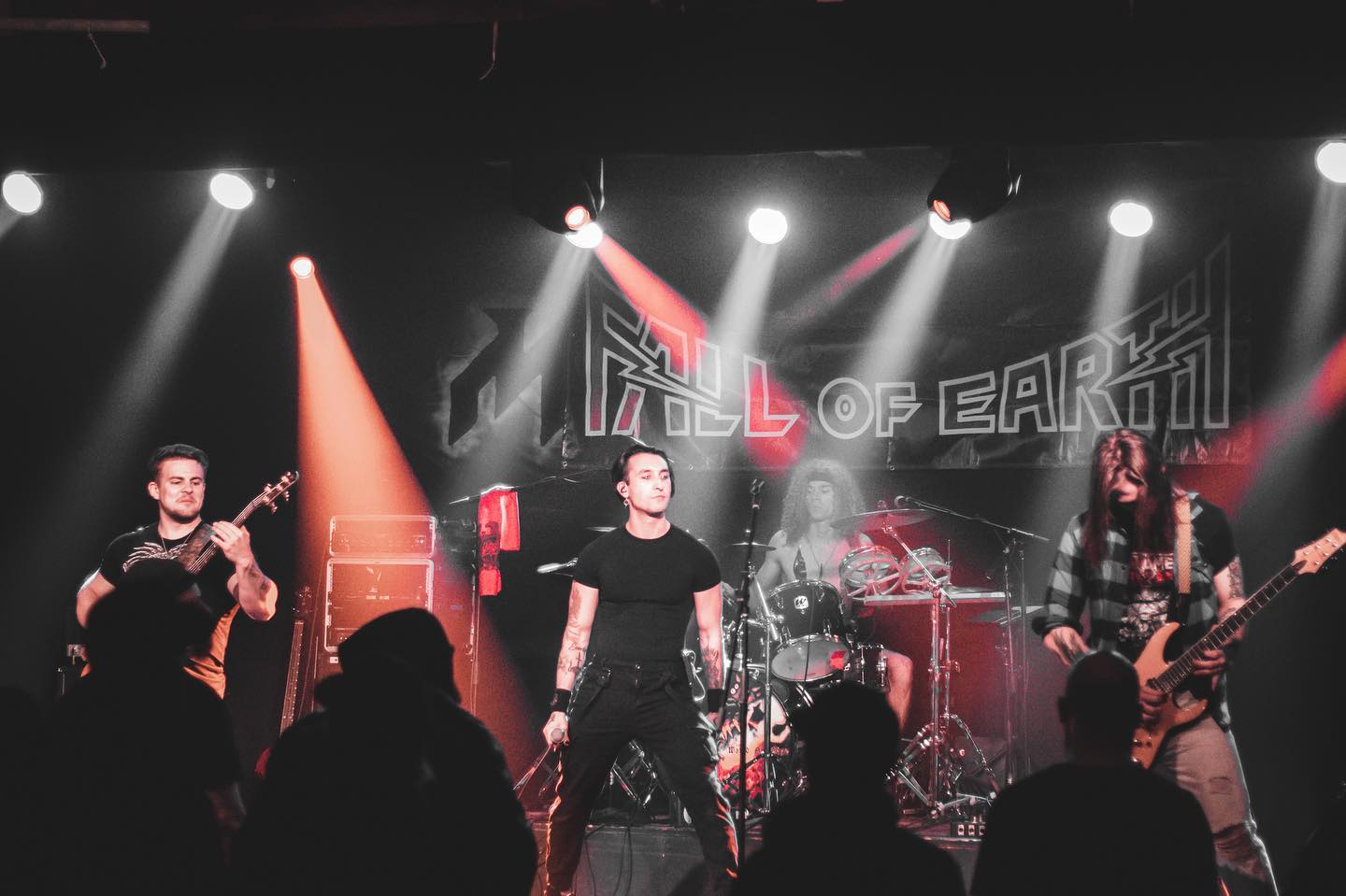 Thursday, February 23rd
Fall of Earth - Different Breed Tour
Magnetic
METAL THEATRE
The Exchange - 2431 8th ave
Doors at 7:00 pm
This is an all-ages & licensed event
$15 Advance $20 Door
Fall Of Earth
Fall of Earth is a different genre that has been called Hybrid Metal. With each member of the band being influenced by a wide variety of Hard Rock and Metal sub-genres, the music they have created stretches boundaries and results in a unique sound all their own. Each song is crafted with meaningful lyrics written to tell stories of life, both tragic and inspiring. Talented and Passionate with a flair for owning the stage, they have rapidly developed a reputation as "can't miss" live performers. There are Big Things ahead for Fall Of Earth! 
 Fall Of Earth is led by the growls, screams, and soaring clean vocals of Inuit frontman Alex Rye, who captivates every audience member with his energy and showmanship. The flying fingers of axe slinger Brody Brauer produce a dizzying array of sounds that regularly elicits screams of rapture from the audience. The progressive and primal low end is provided by bass wielder Aaron Winklmeier, as he muscles his way (both literally and figuratively) around the stage. Brendan Meilleur brings the elite combination of high energy drum fills and expressive grooves, all while contributing vocal harmonies. Collectively, the members of Fall Of Earth possess the highest levels of musicianship while never forgetting to put on the exceptional live show the band has become known for delivering. Its more than a rock/metal show, it's an experience!
https://www.facebook.com/FallOfEarthBand
Magnetic
Regina Hard Rock Heavyweights Magnetic have been bringing their Big Live Show to concert venues throughout Saskatchewan for years. With 2 Full-Length LPs to their credit, they will be recording a new album in the coming months for release in 2023. As part of their new Album, a remix of one of their most popular songs "Get Me Out" will be released to commercial radio (with a full production video) in January, with scheduled releases throughout the year. Magnetic will also be hitting the road across Canada in support of the new music with multiple tours.
Having shared the stage as direct support to Recording Artists such as Pop Evil, Toque, P.O.D. (Payable On Death), as well as Metallica Tribute Disposable Heroes, Magnetic has established itself as a band to embrace. They are able to perform high-energy original music sets of 45, 60, 75, or 90 minutes as well as all night long in the right environment, gripping audiences with their musicianship and dedication to entertain.
World On Edge Live- https://www.youtube.com/watch?v=O5L0i7b4Bcs
Magnetic is Cam Dixon (Canada's Annihilator and METALIST), Drew Hanwell (Rhythm Guitar), Mike Sawa (Bass), Haraldur Jonasson (Lead Guitar) and Shane Giofu (Drummerist), all bringing their own style which drives Magnetic's wall of sound.
https://www.facebook.com/officialmagnetic
Metal Theatre
Metal Theatre is a cover band from Regina, SK. We play all our favourite metal hits from the 80s!
https://www.facebook.com/metaltheatre/
About the Exchange
Proof of vaccination is no longer required.
Masks are encouraged.
The Exchange is wheelchair accessible and offers 2 non-gender/wheelchair-accessible washrooms.
The Exchange is an all-ages venue that supports the Safer Spaces Initiative. We do not tolerate any form of harassment, abusive and/or discriminative behaviour. Such behaviour is grounds for immediate removal from the event/venue. If you are experiencing any harassment please ask to speak to a manager.
Prices include taxes and fees - line ups subject to change - no refunds or exchanges
---