Begonia, Dirty Catfish Brass Band, Super Duty Tough Work - Winterruption
Jan 23, 2020
---
---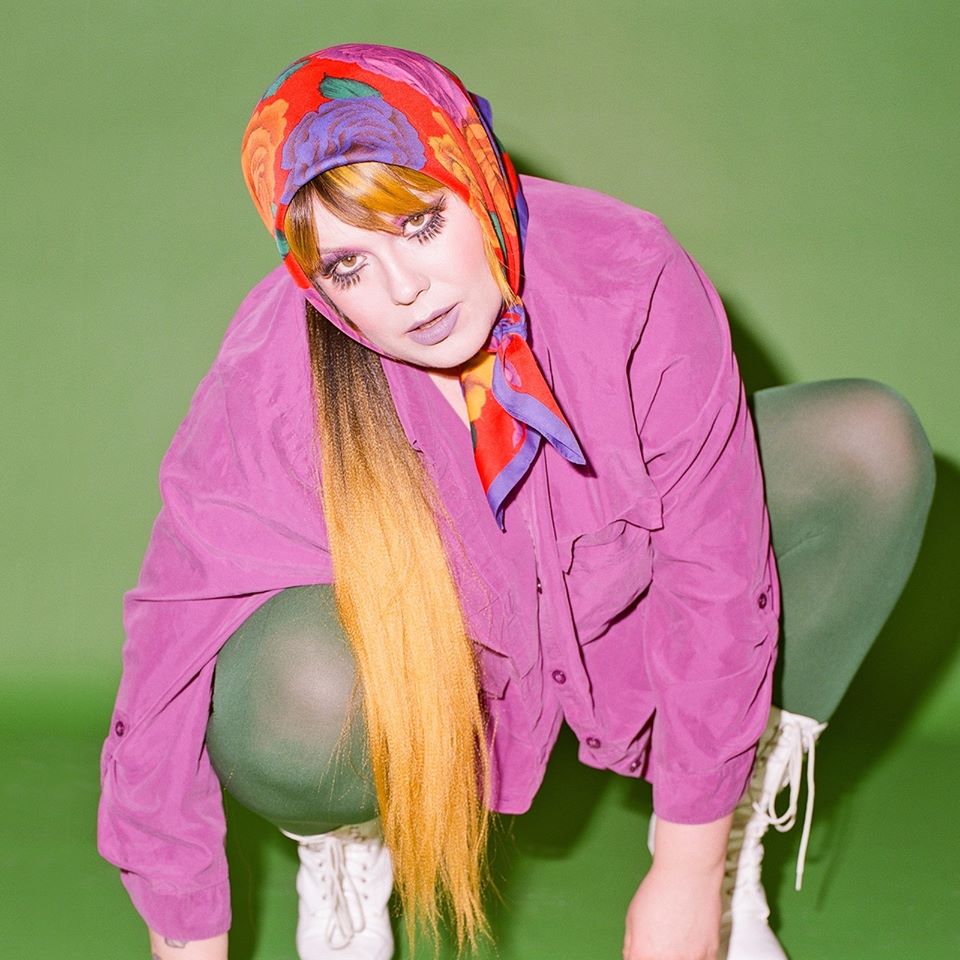 Regina Folk Festival Presents: Winterruption 2020
Begonia with Dirty Catfish Brass Band & Super Duty Tough Work
------------
BEGONIA
Three years ago, Alexa Dirks began to transform. Dirks—an eminently talented vocalist equally comfortable singing lullabies, headbangers and ballads—had made a name for herself in local circles for her work in ensembles like the Juno-winning Chic Gamine. But in 2016, she stepped forward, redubbing herself 'Begonia' and signalling the blossom of a dynamic and intriguing artist: a glittery supernova who felt like music's best-kept secret. On stage, Begonia dresses in bold, sometimes bright-coloured wardrobe: it's how she feels most powerful, "almost like a superhero version of herself," she says. On most tracks, her invincibility is buoyed by profound vulnerability. The title track of her debut full length album begins with frantic clapping, and the lyrics take the cue: Begonia rattles through anxiety after anxiety, fear after fear, eventually culminating in a pained scream that acts as a pseudo-chorus we've all sung before. This is the power of Begonia: her music feels like something we've all been waiting for the chance to say, but couldn't quite phrase, a throwback to something that's never existed before.
https://www.facebook.com/hellobegonia/

------------
DIRTY CATFISH BRASS BAND
Dirty Catfish Brass Band's aim is to inspire, create and instigate – but, mostly, they just want you on your feet. Undeniably tight, yet reckless as hell, Dirty Catfish Brass Band deals in powerful phrasing and performances drenched with rhythm. Invoking the sounds of brass bands and funk ensembles, the collective dares to reimagine the streets of a prairie city as one that is hot, alive, and brimming with soul. Based in Winnipeg, MB, the crew strives to surprise, challenge, tickle and pay homage to the New Orleans tradition by giving it a new audience in an unsuspecting locale. From street corners to festival stages, and community celebrations to sporting events, DCBB use the power of music to bring joy to their audience. Get ready to move.
https://www.facebook.com/dirtycatfishbrassband/

------------
SUPER DUTY TOUGH WORK
Golden era taste, current era based. Above the clouds, below surface. Six musicians, one MC. Inspired by the dirty jazz loop sound of 90s east coast hip hop, Super Duty Tough Work are the live incarnation of hip hop culture's quintessential time. Revered for their methodically curated sets, SDTW mixes laid back with high energy, for a satisfaction-guaranteed journey through culture where loops are slayed and jewels are the tools of the trade.Since forming in early 2015, Super Duty Tough Work has quickly established itself as the a premier live hip hop outfit. Fronted by Brendan Grey (aka Giant #3 of Sleeping Giants) and backed by a well-curated ensemble of highly skilled local and international musicians, they are a powerhouse group.
https://www.facebook.com/superdutytoughwork/

------------
Doors @ 7:30, Show @ 8:00
Advance Tickets $32, Door Tickets $40
This show will offer a mix of seats and standing room.
------------
WE WILL RETURN TO YOUR REGULARLY SCHEDULED WINTER IN JUST A MOMENT
------------
Win-ter-rup-tion /ˈwin(t)ər'rəpSH(ə)n/
1. 45+ artists, 13 groups, 5 super cool days, 6 musical shows, 2 venues
2. stop the continuous progress of the coldest season of the year
3. a frosty good time
In 2020, the magical beast that is Winterruption turns 5! As part of the 2019 RFF Concert Series and with a taste of the summer Festival itself, we at the RFF along with our founding partner The Broadway Theatre in Saskatoon will present 5 wonderful days of musical warmth on some of the coldest days of the year. This year we will be expanding across the prairies partnering with Winterruption YEQ and Big Winter Classic in Calgary. On January 22nd through 26th Regina will get a whole lot cooler thanks to Winterruption. Each year varies from each other in form and content but are always unequivocally beautiful successes and we look forward to sharing great music with Regina audiences once again.
---