Mid-Winter Blues Festival
Feb 27, 2020
---
---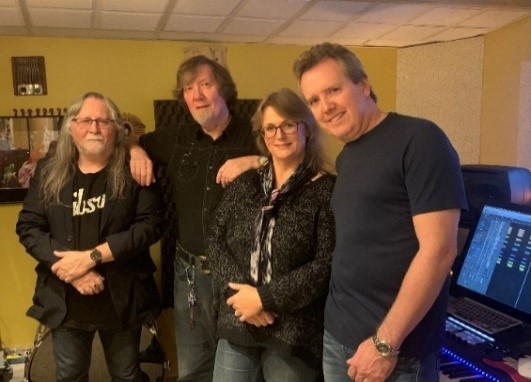 Now announced, the Regina Blues Associations 2020 Mid-Winter Blues Festival main stage lineup, Stillhouse Poets· School of Rock· Call Me Mildy· Dan Silljer Band. Mill Street Blues Band
Thursday Feb 27, 2020 – 7:30pm (Doors open at 6:45)
The Exchange, Tickets $25 + $3 tix fee, All Ages Show, Rush Seating
Advance tickets availalbe at the Casino Regina Box Office
Mill Street Blues Band
In 2019 Mill Street Blues is celebrating its twentieth year together. Members of the band have come and gone but the core of the group keyboardist Otis Young and guitar player Dale Sauer have been with it from its early years. Pat Kelly and Terri Hamilton bring the heat forming the drums and bass backbone.
Otis Young (keys and vocals) has been playing in bands for 37 years. Starting in the Jelly-Men, he has played blues gigs with Gotham City Blues Band, Kathi McDonald, Carey Bell, Carlos Johnson and is proud to be playing original blues now with Mill Street Blues. Dale Sauer (lead/acoustic guitars, vocals) has a musical history spanning 50 years. His style is reminiscent of "á la Clapton". His love for the blues runs deep, he is a consummate musician and one of the finest guitarists in the province. Pat Kelly (drums) started out with Otis in the Jelly-Men. In his early years he played with various bands touring Canada and now enjoys time working in his studio. Terri Hamilton (bass and vocals) has been playing for 30 years most notably with Casey Stone in her rock band Eve Gold.
Dan Silljer Band
Regina's Dan Silljer Band returns to the 2020 Mid-Winter Blues Festival. Staying busy musically in the Regina area, Silljer's band brings its blues funkabilty to the 2020 festival. Silljer has performed in countless events in his musical journey and he is one of the most tenured musicians in the local music community.
Hanging out with local musicians was a sure-fire way for the left-handed guitarist to secure his place in Regina's flourishing music scene. A musician's musician, Silljer's versatile and ambling playing style has kept him busy as one of Regina's best kept musical secrets.
Call Me Mildy
Regina's Call Me Mildy has been busy since its five year inception. Releasing two albums (2016, 2019) of original material written by founder Greg Mildenberger (Mildy), the 2019 release 'It's About Time' was supported with a music video and had Mildy's song Runnin' featured on an international blues release from the UK's Ramshaw Records. With a Chicago-based music publishing contract also under its wing, Call Me Mildy continues to receive local and international radio play while getting attention inside the province and beyond.
Call Me Mildy features singer/songwriter Greg Mildenberger (Mildy), lead guitar Dale Thomas, bassist Phil Nordin, and joining the fun will be drummer Andy Silljer and keys/vocals Jaecy Bells. Call Me Mildy has performed its high-energy harmonica blues rock reggae show in festivals and events around the province, including opening for Big Sugar at the 2018 Mid-Winter Blues Festival finale.
School of Rock
School of Rock Regina opened its doors in late 2017, and was quickly embraced by the Regina and area community. It's House Band represents some of the best young musicians in the province. The band will provide some exciting moments as the Mid-Winter Blues Festival as they hit the stage as the festival's official Tweener act on opening night.

Stillhouse Poets
The Stillhouse Poets kick off the 2020 festival mainstage with their 4th appearance at the festival! The Stillhouse Poets are a blues n' roots duo from Regina whose influences are drawn deep from the musical well-waters of the Mississippi Delta and Appalachian mountains.
Brent Nielsen (guitar, harmonica, loop pedal, harmony vocal) and Kirk Hextall (lead vocal, light percussion) are the men behind the music. They co-write their original material, and have two albums under their collective belts. Both albums are given a stripped down treatment; there's no lipstick or rouge, just foot stompin' grit with backwoods harmony and a kick drum heart.
---