Bombargo, The Won'ts
Feb 22, 2020
---
---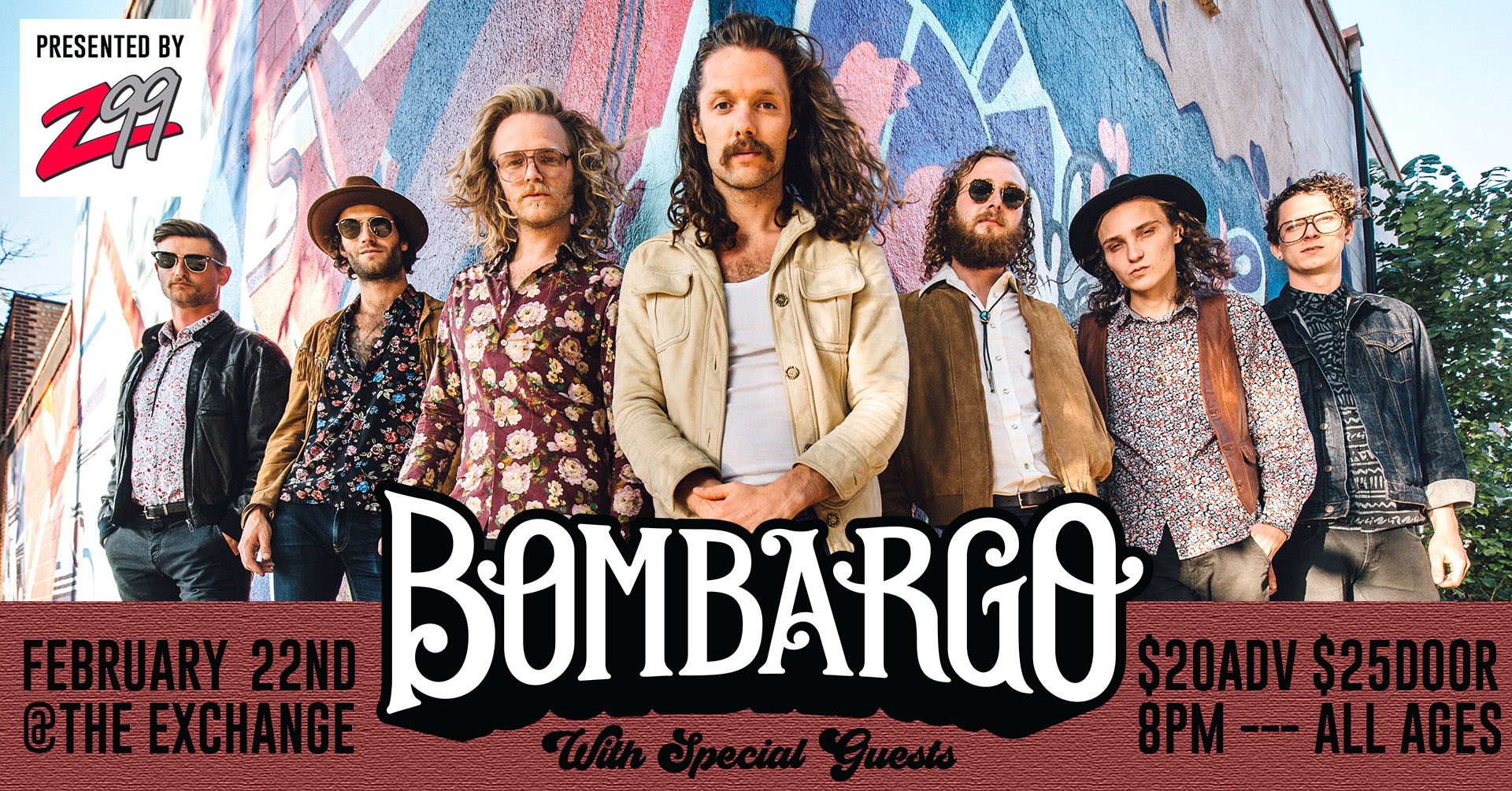 Z99 Presents:
Bombargo
with The Won'ts
Saturday, February 22
All Ages - Licensed
Advance tickets available at Vintage Vinyl and online at theexchangelive.ca
Bombargo is a Canadian based international touring band who drops a vibrant splash of soul over their distinctive 'vintage-pop' sound. Well known for bringing an unrivalled energy to the stage with sing along anthems, double-brother harmonies and a powerful message that combined make for one of the most captivating live shows ever! Frontman Nathan Thoen's passionate conviction and 'Jagger-like' dance moves even impressed billionaire and music industry icon Sir Richard Branson, quoting "I haven't seen this type of energy since The Rolling Stones!" - and he would know, having personally signed The Rolling Stones to Virgin Records.
https://www.facebook.com/Bombargo/
---