50.4564921;-104.61552979999999;2431 8th Avenue, Regina, SK, S4R 5J7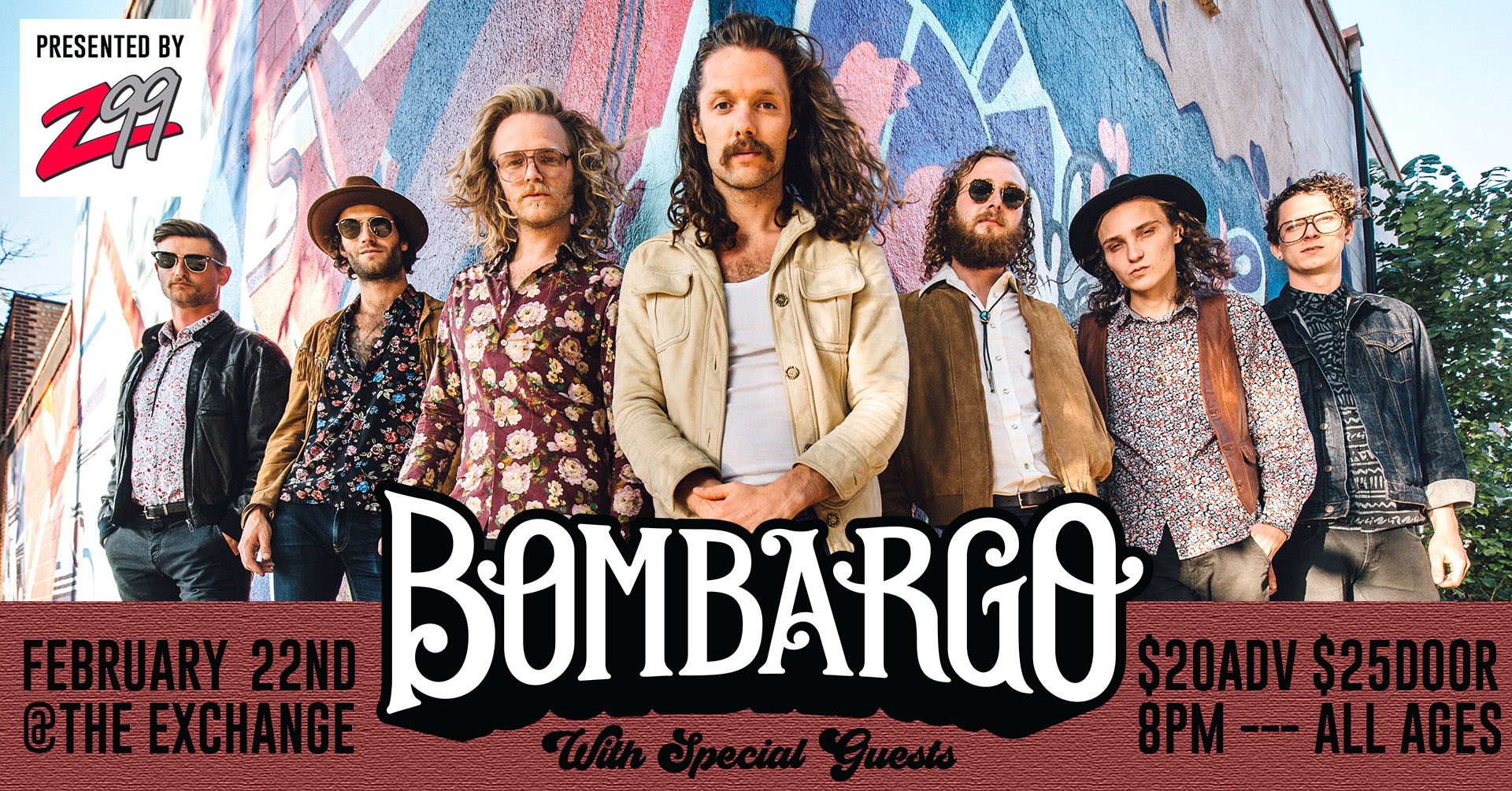 The award-winning Bombargo is a movin' and groovin' good-time band from Saskatoon, SK. Having opened for legendary acts like the John Butler Trio, Michael Franti and Spearhead, and Joel Plaskett, the group has been rapidly making a name for itself through their passionate live show, conscious message, and catchy, groovin' hooks. With accolades from pop icon Taylor Swift and billionaire and music legend Richard Branson, along with their latest single, "All the Same," being added to Spotify's Indie All Stars playlist, the group is well on their way to becoming a household name across the world.
Doors at 8 p.m. Advance tickets are $10 and will be available at Vintage Vinyl, Madame Yes, and online. Find online tickets above. Tickets available at the door barring a sell-out. All ages and licensed.
Visit Bombargo's website, Facebook page, and Twitter feed.
---