Zachary Lucky, Lexy Desjarlais
Nov 22, 2019
---
---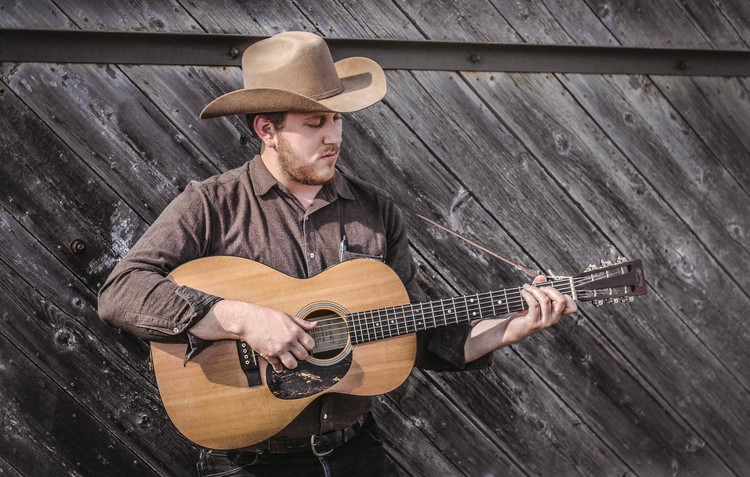 Zachary Lucky's Everywhere A Man Can Be is a rare album that transcends the boundaries of folk and country, simply by seeking the truth. Already hailed as a master storyteller by outlets ranging from No Depression to Exclaim!, Lucky's new nine-song collection is his most powerful statement to date, with his sonic palette given a wide range of new colours through contributions from some notable Canadian indie rock names, led by producer and pedal steel virtuoso Aaron Goldstein.
In many ways, Everywhere A Man Can Be comes as a reaction to the Saskatoon native's acclaimed previous release, The Ballad Of Losing You, which delved deeply into personal themes. The new album's material instead finds Lucky looking outward, drawing from people and places he encountered while touring the world over the past several years.
That's best displayed on tracks such as the slow-burning opener "Lost My Way (Now And Then)," as well as "Sell All You Have" and the title track, with their echoes of vintage Gordon Lightfoot. But for all that Lucky shares in common with the great singer/songwriters, both past and current, his style is all his own, and he's truly captured it for the first time on this record.
"It feels very Canadian to me," is Lucky's personal take on Everywhere A Man Can Be. "We went into making it without any mindset of how it should be. We just wanted to get some people involved who really knew how to play their instruments and see what we could do together. I've never made a record in this way before, and I firmly believe it's the purest thing I've ever done."
Wednesday, November 22, 2019

The Exchange, 2431 8th Avenue

Show starts at 8:00 p.m.

Admission: $20 at the door

All Ages - Licensed
https://twitter.com/zacharylucky
---