Centuries Of Decay, Tortured Saint - July 4
Jul 4, 2019
---
---
50.4564921;-104.61552979999999;2431 8th ave regina sk s4r 5j7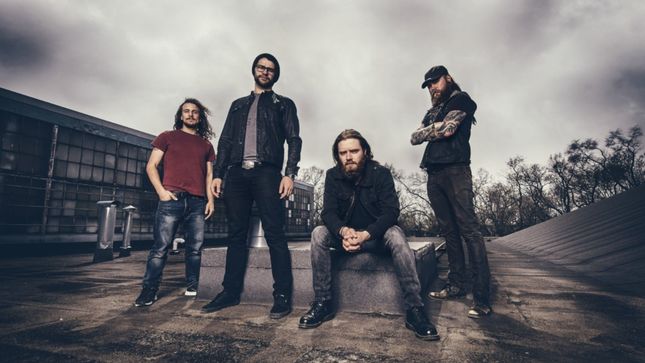 Come on down for this killer Clubside show with Centuries of Decay and Tortured Saint!

$12, All Ages, Doors at 7pm!
ALL AGES & LICENSED all the time!
Centuries of Decay (2018 Wacken Metal Battle Canada winners) - Playing Regina for the first time, and on their way to Decimate Metalfest and Armstrong MetalFest 2019! Powerful atmosphere and devastating intensity. These two elements are at the core of what makes Centuries of Decay such a crushingly heavy experience. Formed in 2013, Centuries of Decay have built a reputation in the Toronto metal scene for their uniquely epic, heavy sound and exceptionally tight live shows. Brothers Devin Doucette (Vocals, Guitar), Derrick Doucette (Drums), Rob McAllister (Lead Guitar, Vocals) and Matt Hems (Bass) fuse together brutal down-tuned riffs, shimmering chords, insane drumming and epic melodies. Contrasting heavy and melodic, Dark and triumphant, Centuries of Decay create a unique sound and atmosphere all of their own.
"The intention of the name is to paint an image of nature reclaiming the lands and cities and erasing the traces of humanity once people have been removed from the world." Derrick explains. "This can also be open to interpretation. Some may see Centuries of Decay as being in reference to an extended period of social degradation or the idea of the planet being a barren land void of life entirely. We chose this name because we felt that it conveyed a powerful image and atmosphere which appropriately went hand in hand with our musical style.
In 2015 the band began work on their debut album which was no small undertaking. Their first effort was produced, recorded, mixed and mastered completely by the band. Finally in 2017, Centuries of Decay released their debut-self-titled album.
http://www.centuriesofdecay.com
https://www.facebook.com/CenturiesOfDecay
https://soundcloud.com/centuries-of-decay
https://twitter.com/CenturiesDecay
https://www.instagram.com/centuriesofdecay/
Tortured Saint - Tortured Saint is a metal Band from London, Ontario Canada. Known for there high intensity live shows and aggressive sound, the Saints stay busy both on the stage and in studio. The band is consistently featured on many gear review demos on the popular youtube channel Spectre Sound Studios with recording engineer Glenn Fricker.
https://www.facebook.com/pg/TorturedSaint
---