Band Swap VIII
Dec 28, 2018
---
---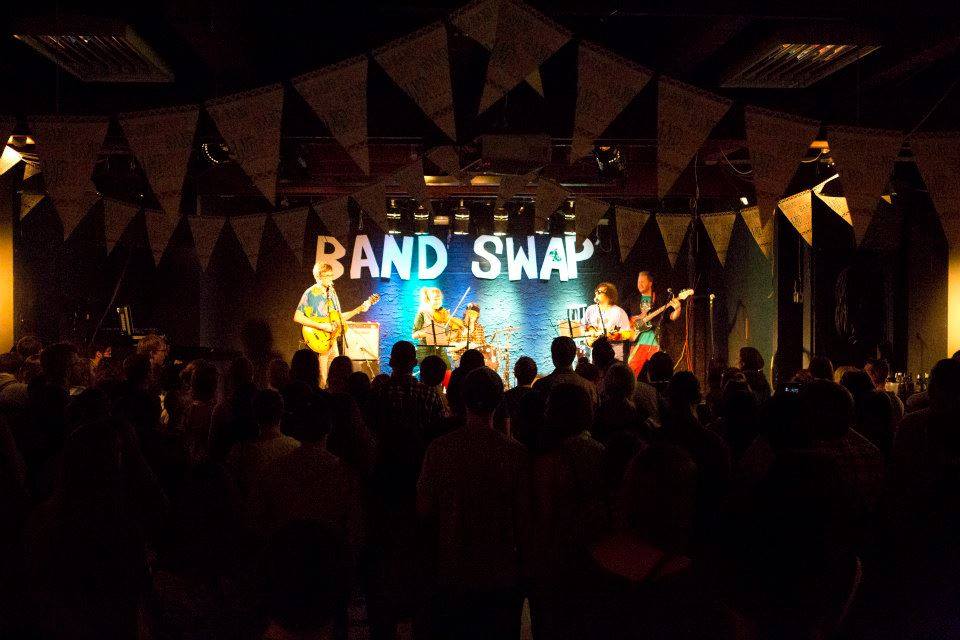 Get ready, Regina –– Band Swap is back! Join us on Friday, December 28 where Regina Band Swap will once again be taking 35 local musicians, mixing them into seven new bands by pulling names from a hat, and giving them 24 hours to master a list of cover songs to perform live for you.
All proceeds from the event will be going to support Girls Rock Regina and Carmicheal Outreach.
Doors at 8 p.m. Show at 9 p.m. Advance tickets are $20 and are available at T+A Vinyl and Fashion, Long and McQuade, Vintage Vinyl, and online. Find online tickets above. Tickets available at the door barring a sell-out. All ages and licensed.
Calling all musicians! Your chance to participate is coming up on Thursday, December 6 at 11 a.m. The sign-up form will be going live at this time. Please check the Facebook event for all the details.
Once again, the organizers of Band Swap will be endeavouring to profile queer, trans, non-binary, women, black, Indigenous, and people of colour musicians. Priority spots will be saved for you with the remaining spots assigned on a "first come, first served" basis! Spots filled up within a few minutes last year, so make sure to get in on time. Just to note, to be eligible to participate, musicians must play at least one instrument and be fully available from the evening of December 27 through December 28.
---