Amaranthe, Battle Beast, Seven Spires
Sep 6, 2020
---
---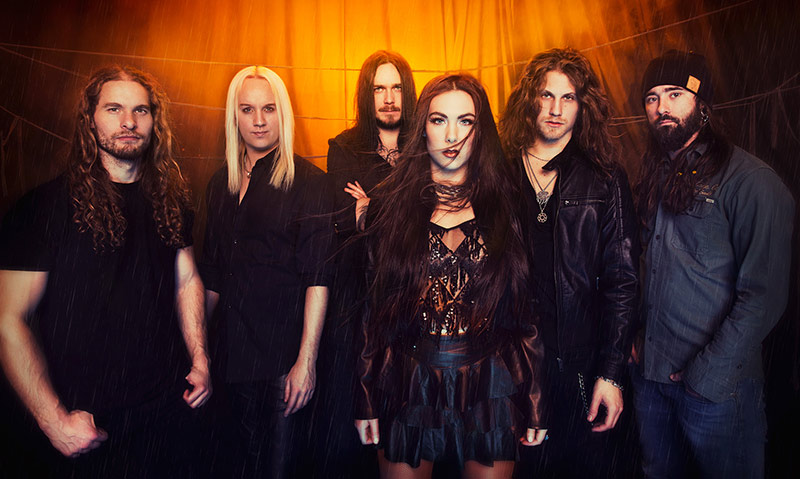 Tickets
Amaranthe - VIP Meet & Greet Ticket - September 6, 2020
VIP Meet & Greet Ticket
$70
---
Amaranthe, Battle Beast, Seven Spires - September 6, 2020
General Admission Ticket
$30
---
September 6, 2020
Amaranthe
Battle Beast
Seven Spires
VIP Meet and Greet tickets available now at
https://www.enterthevault.com/moreInfo.php?id=9315
All Ages & Licensed
Advance Tickets available at Vintage Vinyl, Madame Yes, enterthevault.com
AMARANTHE have carved their name into the annals of metal in capital letters. According to some sources "melodic death metal" and somewhere else pegged as "metalcore" Amaranthe keeps driving genre purists loopy.
Formed in 2007 by Olof Mörck and Jake E. in Gothenburg and sporting 3 singers, each with characteristics of their own, Amaranthe sound like no other band - timeless, pop choruses coated with an icing of three layers of sublime singing and growls.
Amaranthe newest album comes out in the summer of 2020!
https://www.facebook.com/AmarantheBand
https://www.facebook.com/battlebeastofficial
https://youtu.be/_hzssKb9940
https://www.facebook.com/sevenspiresband
https://youtu.be/qshRajbTjek
---